Behind every home makeover, there will be a budget. Whether your design plans are ambitious or quaint in nature, setting yourself an interior design budget and then sticking to it, are, in fact, two quite radically different tasks. All too often have we defined a budget, only to realize –  usually when almost ready to unveil said new space – that it was, shall we say, unrealistic…
Money is hard to manage at the best of times, but when it comes to making our space beautiful, being overzealous is almost a natural part of planning. To avoid dismay when remodeling or bringing wonderfully budget living room ideas to life, we checked in with a handful of designers for their advice on where we might be tripping up, and how to avoid it.
Decorating budgeting mistakes designers warn most of us are making
With thorough planning and research, whether you hire an interior designer or not, you will be less likely to run into financial turmoil, not to mention, panic when decorating. From incorporating the latest interior design trends into your bedroom, to remodeling your entire home, these are some of the budgeting mistakes that we could all do with avoiding:
1. Not being financially specific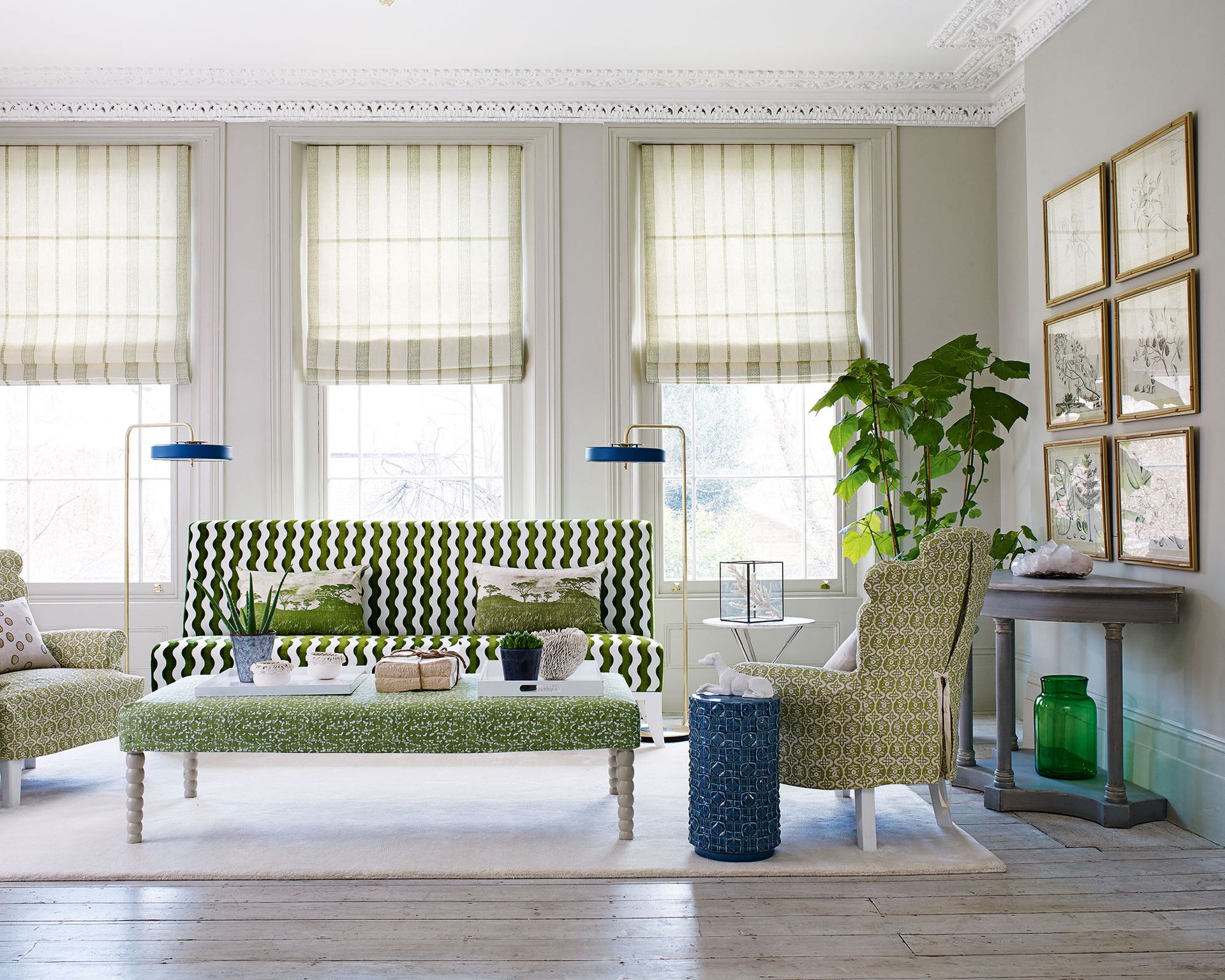 Defining a budget for your project is where to start, but it seems that we should be distilling our spending, and aiming to define a budget on a finer level.
'I always do a line item budget for every item that is shown on the floor plan,' Joshua Smith, Principal and Founder of Joshua Smith Inc tells us. 
Being clear with how much you can and expect to pay for each item, on a much more granular level, as opposed to looking just at a room as a whole might be the root of success.
'I allocate funds to each item to make sure we can stay within budget.' So do not shy away from being too specific, and embrace the detail of how much everything will cost; from new flooring to bed sheets that will play a fundamental part in refreshing your space.
With projects on both coasts, Joshua Smith Inc, offers full-service residential interior design – and life-changing spaces. Joshua draws on decades of experience transforming functional spaces into inspiring environments that engage the senses and nourish the soul. By cultivating the connections between mind, body, spirit, and space, he helps his clients elevate their experience each day.
2. Compromising on quality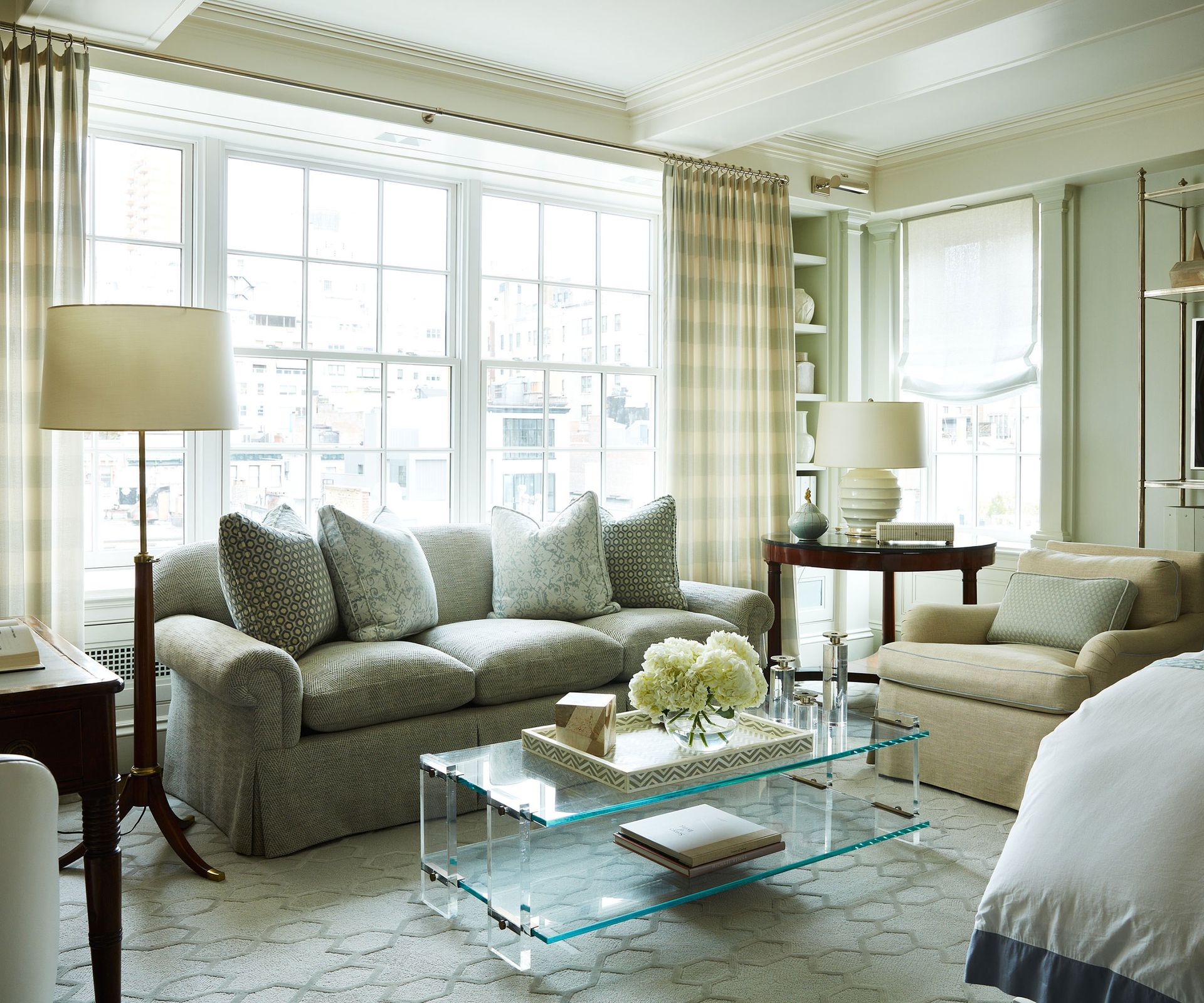 Maintaining a low or even a little more of a healthy budget is a balancing act, and not accounting for those more expensive items will either lead you to go over your budget or, maintain your allocated budget at the expense of quality – the latter of which is never often worth it.  
Though it may be tempting, avoid seeing quality as something you can sacrifice, and be selective with the items you do make savings on.
'While it's wise to allocate the budget conscientiously, compromising on quality can be a misstep. A truly well-designed space combines higher-end furnishings and decor with more budget-conscious items,' says Ginger Curtis, CEO and Founder of Urbanology Designs .
Smith recalls a moment that shows just how easy this budgeting mistake can be to succumb to: 'I remember the first time I presented a budget to a client and the husband's response was, "You mean to tell me that 20% of the overall budget is on custom throw pillows." We both laughed and I said yes!'
Smith held true to not sacrificing on his vision of the space, that in this instance, these decorative elements had to come first and it was essential to edit the budget accordingly: 'I told them we're thinking about the throw pillows as works of art; they are custom fabrication, custom sizes, and glorious textiles selected from amazing fabric houses. The pillows make it custom, but also give us a chance to layer in texture and personality to the overall room scheme.'
You might be able to salvage and restore furniture, thus making a saving, whereas unique, heritage rugs that are still in good enough condition to keep on display, may be more difficult to come by – especially with a smaller price tag. There is an art to choosing a rug, after all.
'The other big ticket item is rugs. People are often surprised at the cost of quality rugs, especially spaces that need larger than standard stock sizes. It all comes down to setting expectations and educating clients all throughout the process.'
Rooted in simplicity and elevated by extraordinary beauty, interiors by Dallas-based Urbanology Designs bring organic luxury to life. Their soft, modern approach allows clients to relax in the warmth of a comfortable and crafted home. Their design-forward sensibility looks beyond today's times, trends, and whims to create homes with longevity and intention.
3. Splurging on fleeting trends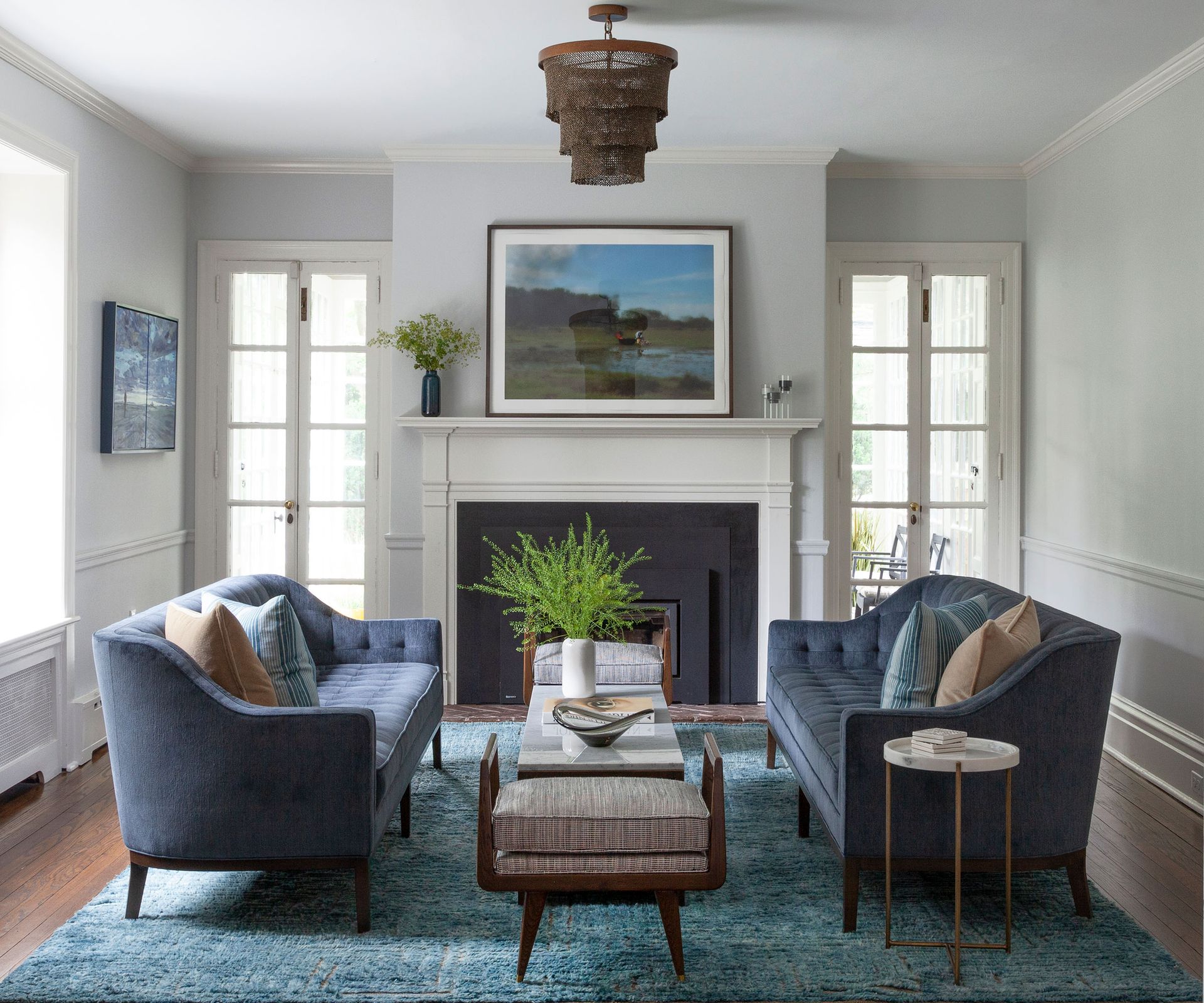 Trends come and go, and though the occasional indulgence can add flair to a home, more classic looks come with longevity, and they will support most budgets for decorating. 
'In the pursuit of a beautiful home, it's common to splurge on fleeting trends that do not stand the test of time. Invest in high-quality, timeless furniture pieces that offer quiet luxury,' says Curtis.
As H&G's Digital Editor Jennifer Ebert highlights, quiet luxury is something to be embraced, and this more subtle approach to decorating will reward you with a timeless home, full of rich and high-quality materials that stay close to nature.
4. Not allocating enough of your budget to accessories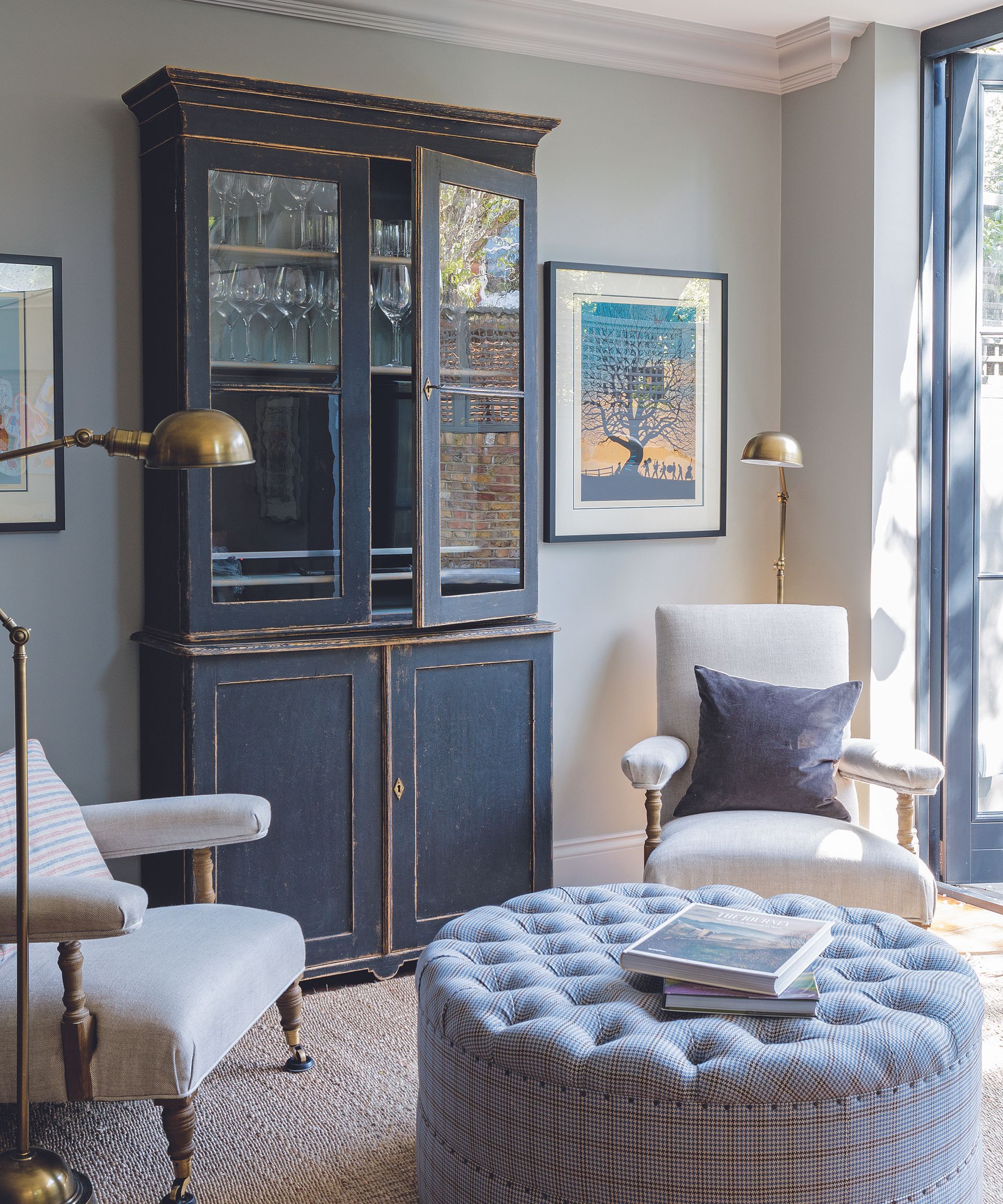 With that said, smaller items may cost less, line for line, but it all adds up. Especially if you are nodding towards more of a maximalist over minimalist decor scheme with accessories aplenty. 
The Principal and Founder of Victoria Holly Interiors tells us that failing to include smaller accessories in a starting budget is a very common error: 'So often when clients are budgeting for their home, they forget about decor or leave a smaller budget for decor accessories.'
It is very easy to overlook the potential added costs of styling a coffee table or adding a little more interest to an existing mantel, but everything should be accounted for.
'But if you think about what decor accessories include: bookshelf decor, coffee table decor, throw pillows, throw blankets, plants, or faux plants, you begin to see it actually requires more of an investment and allocation from your budget! 
'In fact, you can end up spending as much on decor over time as you would on your sectional if not much more. Since decor is often forgotten until the end of a home project, they're often one of the last things purchased and as a result, if there isn't a budget left, a home might not feel cohesive.'
Victoria Holly Interiors is led by experienced designer Victoria Holly, who boasts an impressive reputation in the field of interior design. With over a decade of experience, Victoria Holly is known for her artistic skill, meticulous attention to detail, and exceptional talent for curation.
5. Not thrifting the obvious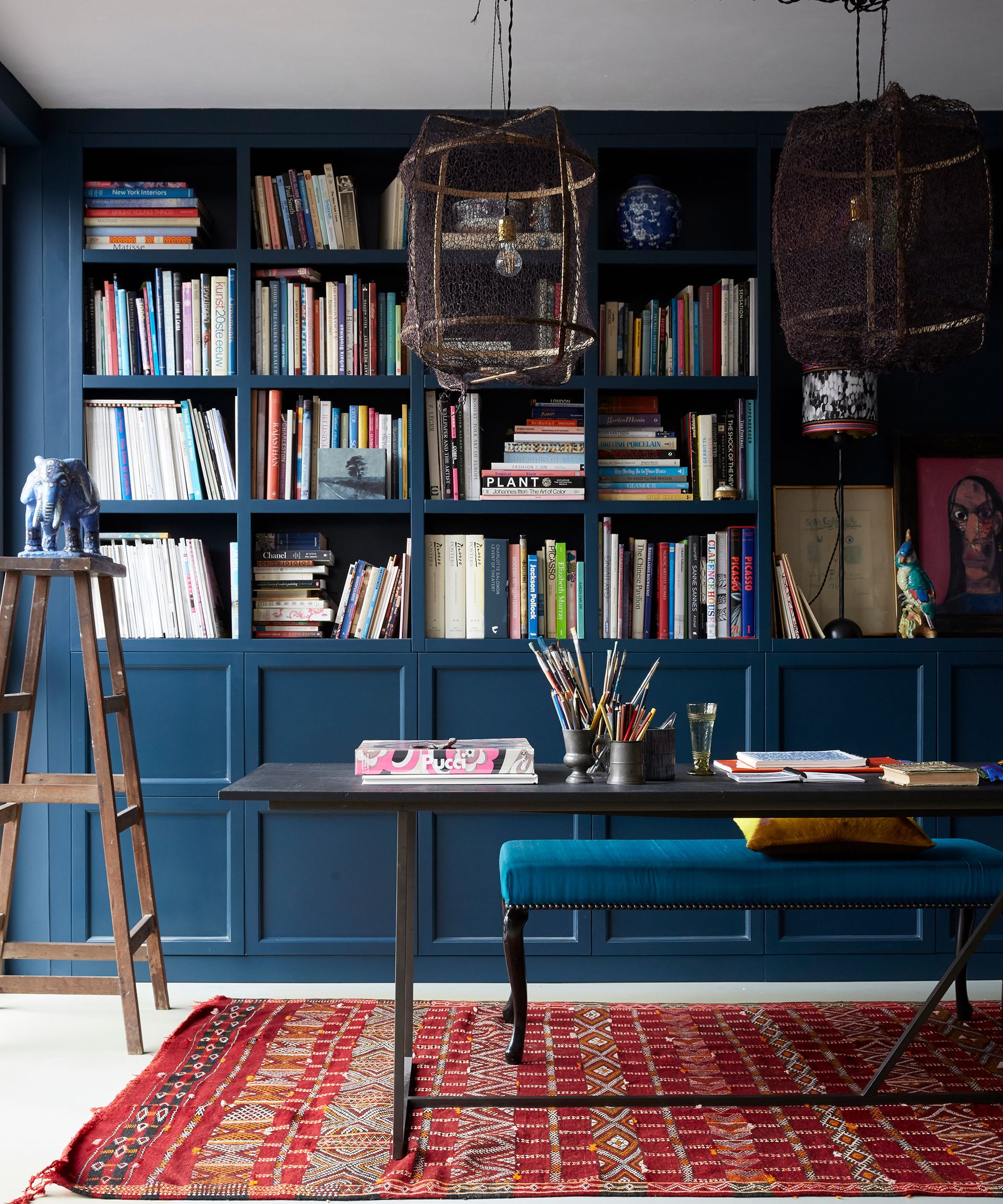 Using accessories is not unheard of to add design interest to open shelving or to style a bookcase, but some items are easier thrifted than others. To not tell a lie, we are quick to purchase new coffee table books. However, when you need to fill lots of space, picking up pre-loved books can be a charming way to save and it is often, surprisingly, overlooked.
'One of the fastest and easiest ways to eat up your styling budget is with books. And often to get that gorgeous, styled look, you need a lot of books,' says Holly who notes that you could spend thousands of dollars on beautiful books to create such a display, unless, you think outside the box…
'We often source books from thrift stores or second-hand shops for large bookshelf projects. We procure these books based on their content, size, and the bound color as well! It can successfully bring an initial book styling budget of $2000 down to $200 pretty quickly!'
How else can you stay on budget when decorating?
Being selective with what you invest in is key to mastering a new decor scheme and staying within budget. Look to repurpose what you can, and when buying anything new, favor quality items that have multifunction at the heart of their design.
Artem Kropovinsky, interior design expert and founder of award-winning studio, Arsight, says: 'Furniture that adapts is like a chameleon to interiors. It's not about having more, it's about having pieces that offer more.'
Being clever with everything, from an unexpectedly positioned mirror to lighting can make all the difference. 'There's nothing that says this space is curated quite like a strategically placed, scent-infused candle or a delightfully tactile throw,' adds Kropovinsky. 
Even the simple act of redefining a lighting scheme or rearranging a space could make a difference to your surroundings, without disrupting your budget.
'The richest interiors are those that master the play of light. It's not about the fixtures, but the warm, inviting glow they cast.'
Artem Kropovinsky is an interior design expert and the founder of Arsight, a global award-winning design firm with over a decade of experience in residential and commercial interior design. With a cohesive team of professionals, Arsight specializes in tackling complex projects, including new constructions, complete residential renovations, restaurants, and retail stores. Their designs embrace authenticity and originality, utilizing natural materials and handcrafted elements for a unique and cohesive aesthetic.
Where should you spend and where should you save when decorating?
Expect to dedicate more of your budget to quality flooring, furniture, and fixtures that are true investments. Accessories in and of themselves may not cost so much. However, since you may change these with the seasons, consider clever ways to cut costs on books and decorative elements that will be rich in personality.
Another item that is ripe for savings is house plants, whether you buy them new, or share overstock from kind friends, and family. 'A touch of greenery is akin to a breath of fresh air in design. It's an affordable luxury that infuses life into any corner.'
For best success, inform yourself of the most renowned brands and their specialties. Knowing which are the best places to buy rugs and where will you find a quality tile that will still deliver a beautiful, inexpensive kitchen remodel could help you make the most of the budget you do have.
---
Whether you want to make a dining room look classy with a minimal budget, or bring more excitement ro a bedroom, without spending into the thousands, scrupulous planning and taking a resourceful approach to decorating will work in your favor. 
As Kropovinsky tells H&G: 'True elegance in design often lies in the symmetry and the spaces we choose to leave untouched. It's not the quantity of decor but the quality of the design dance.' Thankfully, your approach to decorating is within your control.

link