A design style that dates back to the 1920s, sunken living rooms are a highly social design style that is all about encouraging conversation and interaction. Built below floor level, sunken living rooms typically feature steps for access while the sofas are built into the lowered space, resulting in a cozy and intimate space. 
Also referred to as conversation pits, sunken living rooms were a highly popular design style in the '60s and '70s, thanks to their social quality. But they're far from a design style of the past; this living room seating has been gaining momentum in the world of interior design, thanks to its mid-century design which is both visually appealing and practical. 
1. Channel a core mid-century look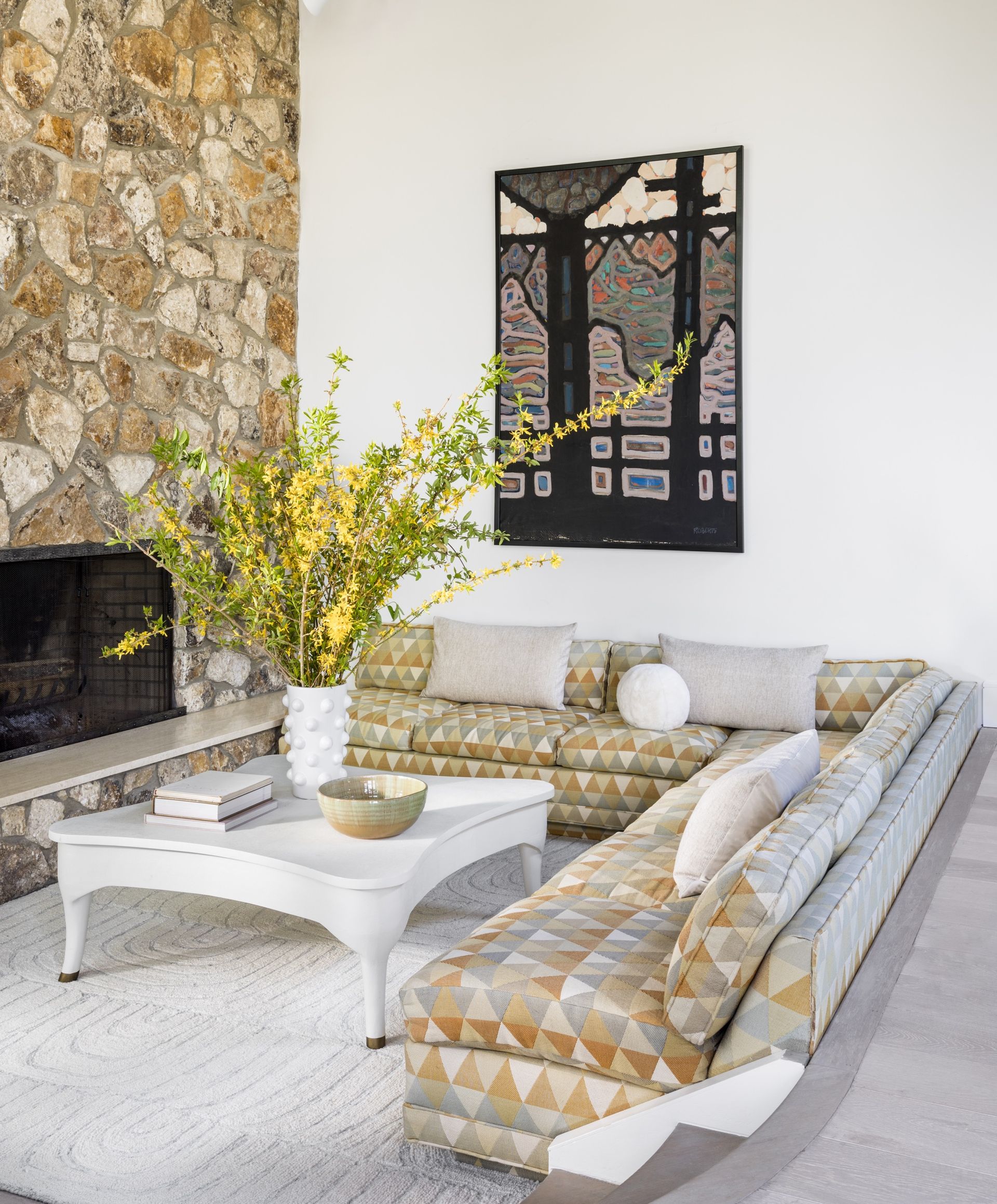 Mid-century design is all about clean lines, understated furniture, and natural materials. If you're looking to channel this design style in your own home, sunken living rooms are a guaranteed way to capture this retro trend, as the experts suggest. 
'A sunken living room is usually associated with a mid-century modern look. It's a nice way to delineate a large space, creating different layers and areas within it,' explains the founder of home design firm The Designed Domicilio Monica Breese.
When it comes to styling sunken living rooms, Breese suggests mixing pieces for a fresh take on the iconic style: 'Mixing vintage-inspired and proper vintage pieces will help achieve a different version of that '70s sunken living room look.'
Not only are sunken living rooms praised for their iconic mid-century look, but they're also highly versatile, as interior designer Nguyen Thanh Hung explains: 'Sunken seating areas become elegant multifunctional spaces for relaxing and entertaining. It's a sophisticated way to incorporate mid-century influences into the home.'
Monica Breese is the founder of The Designed Domicilio, a boutique interior design and staging firm based in Brooklyn, while also working as a real estate broker at Compass. Monica's diversity of skill sets uniquely qualify her to help improve her client's property's value.
2. Create the ultimate relaxing space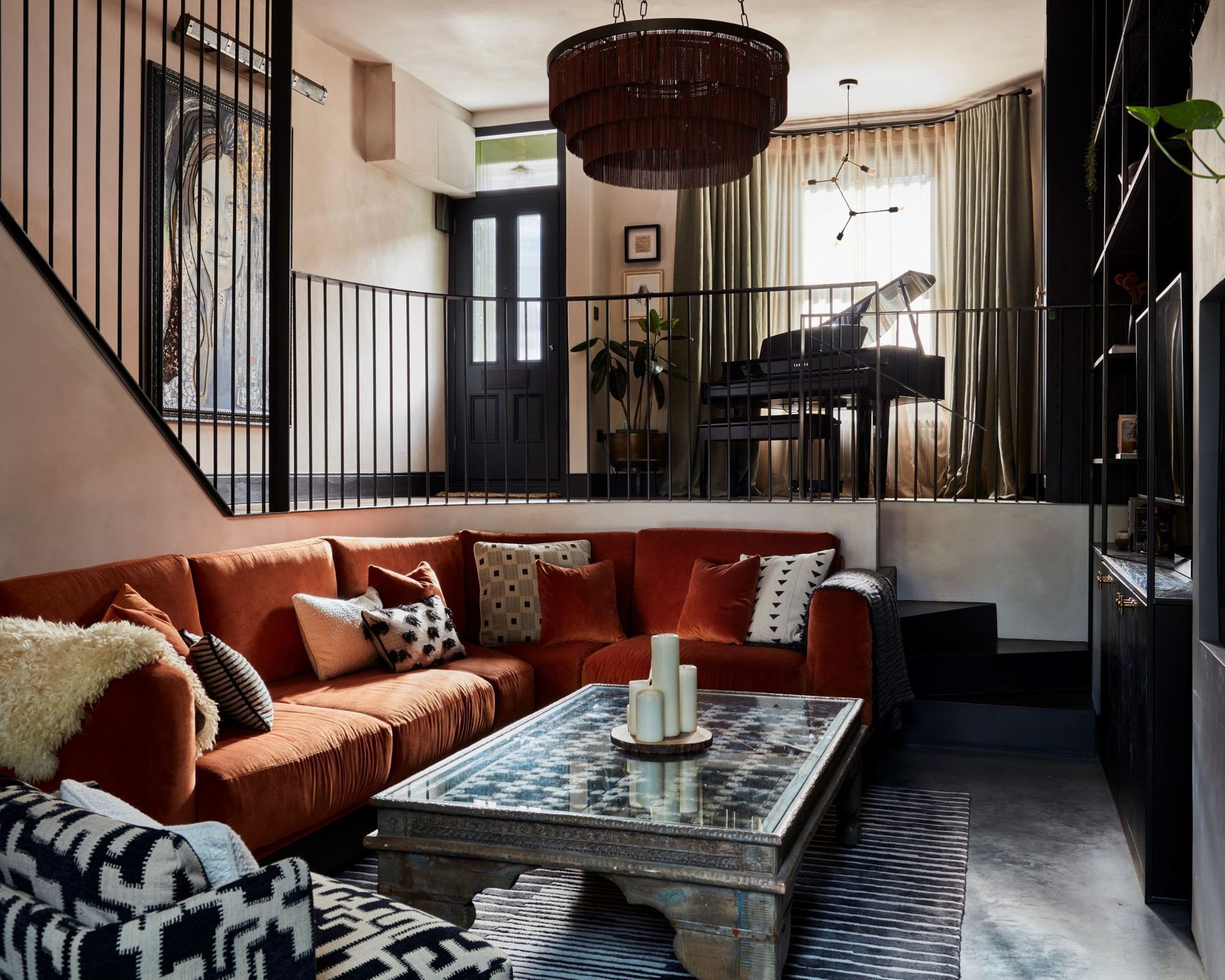 You may at first glance regard sunken living rooms as a formal seating arrangement because of the sharp lines and low profile. They are however known for being incredibly cozy and relaxing in the home, just like the above example designed by interior design firm Run For The Hills.
'Sunken seating areas emanate an aura of relaxation; there's no formal ritual for entering and taking a seat – instead, you simply ease in and embrace the comfort. They are designed for intimate conversations and indulgent naps,' explains interior designer Jaqui Seerman and founder of Jaqui Seerman Design. 
Nguyen also observes the ability to create a cozy living space: 'Lowering part of the living area delineates it from other spaces and makes it feel more cozy and lounge-like. The key is to keep the drop-off gradual, float the furniture, and layer in iconic mid-century pieces.'
Jaqui Seerman brings her refined yet relaxed sensibility to lead her eponymous Los Angeles-based design studio. With over fifteen years of experience designing luxury residences, five-star hotels, and noteworthy commercial properties around the world, her approach brings a visual sophistication to each project. Prior to founding Jaqui Seerman Design in 2014, Jaqui worked in the studios of AD100 designers Waldo Fernandez and Martyn Lawrence Bullard, leading projects around the world. 
3. Opt for a pared-back color palette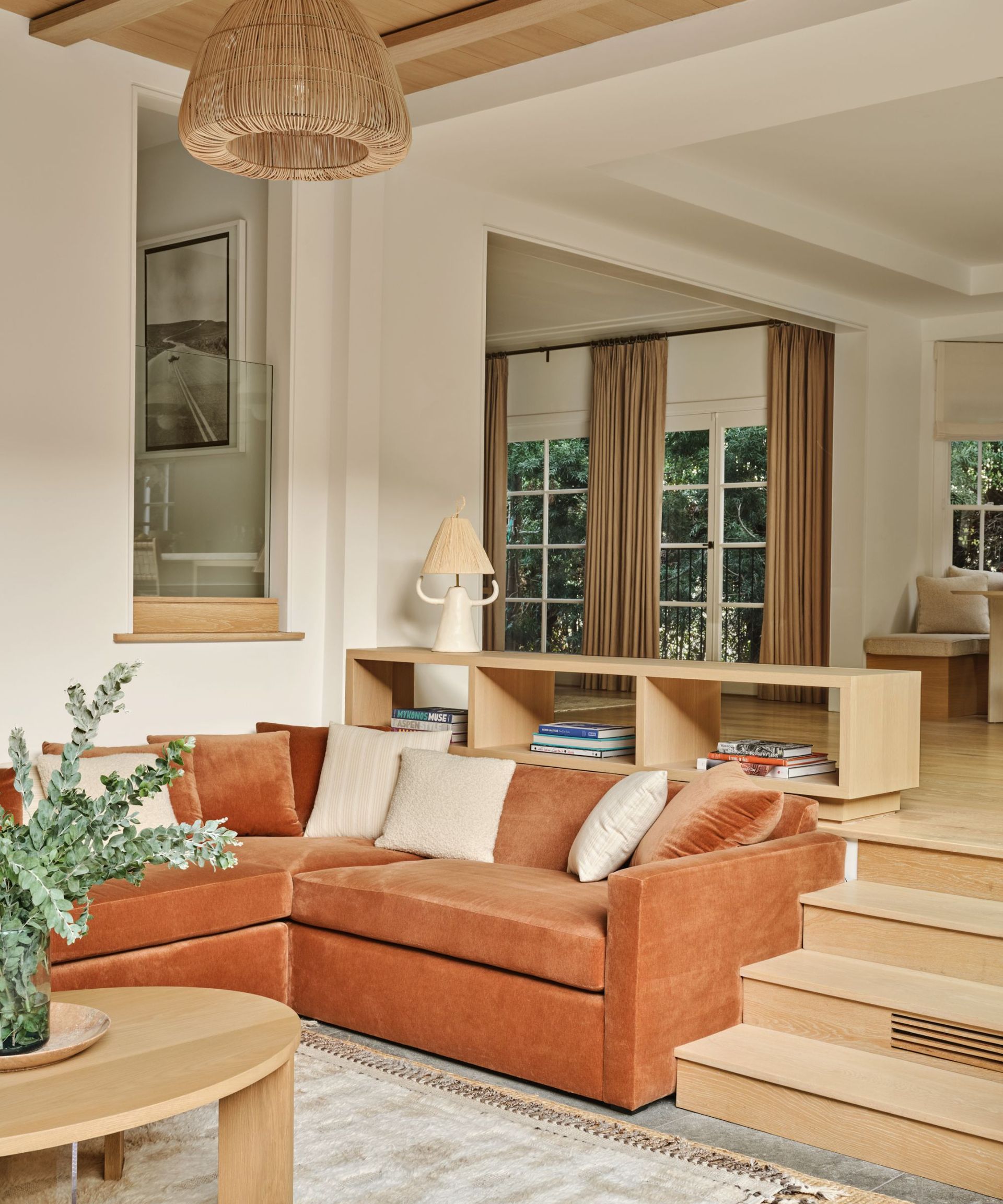 When it comes to choosing sunken living room colors, experts agree it's best to keep things understated and modern. 'When designing a sunken sitting area, I tend to favor a monochromatic color scheme,' explains Jaqui Seerman. 'This tonal palette not only modernizes the nostalgic design but also promotes unity within the space.'
Monica Breese favors decorating with neutrals in sunken living rooms, explaining: 'In this space, I like to see a mix of earthy tones and a neutral palette to create a cozy feeling. Being that the living area is generally the most central place in a home, the sunken space creates a different level of intimacy in a home.'
4. Consider the room's proportions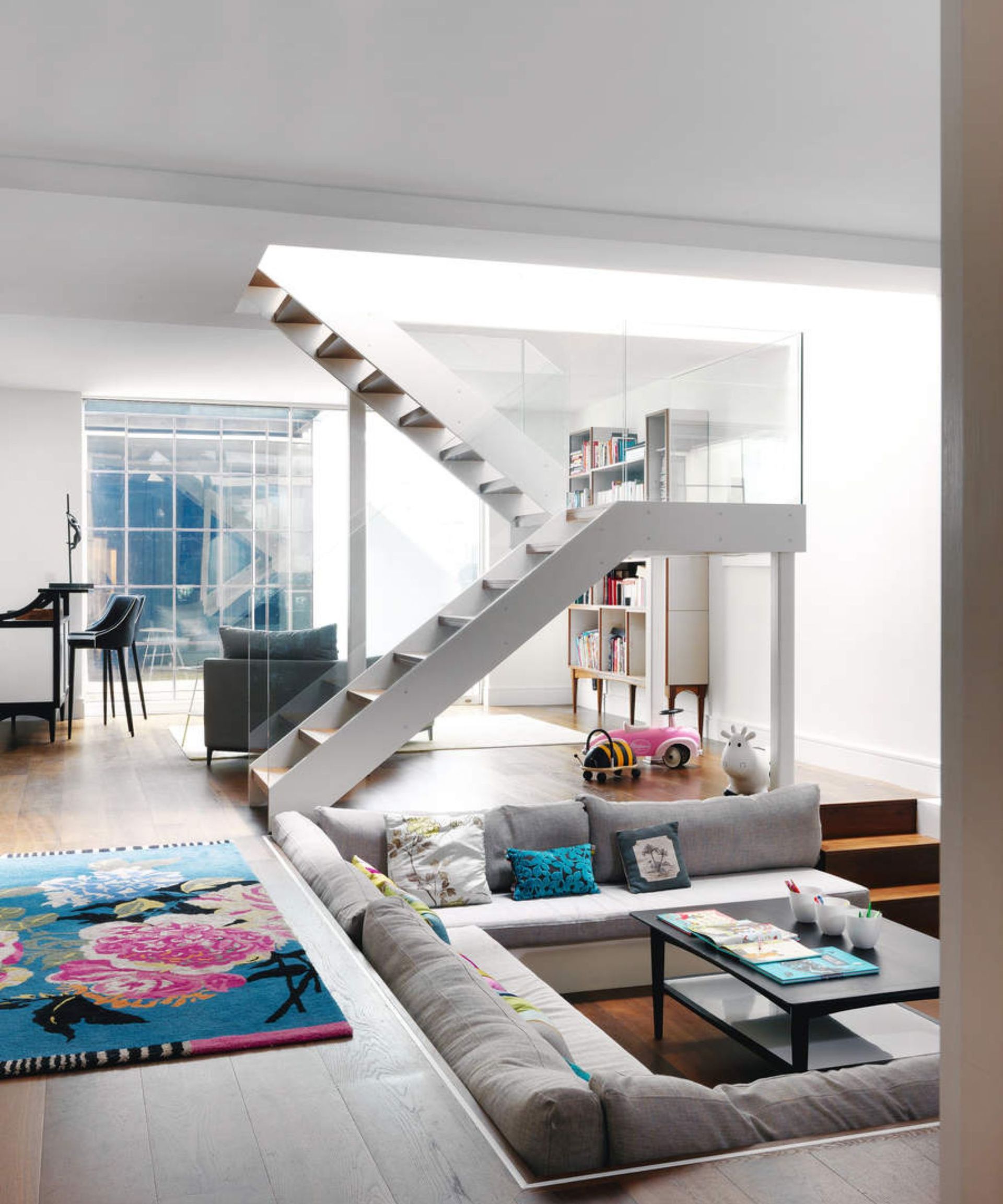 Whilst sunken living rooms appear like the ideal option for creating an intimate seating area in the home, interior designer Melissa Read and creative director at Studio Burntwood warns that it's important to first make sure you have the right amount of space. 
'Incorporating a sunken lounge area within the living space creates a strong focal point. However, it's important to note that this design feature requires a significant amount of space to achieve a harmonious and well-proportioned look. A larger living space would benefit from this design, combating zoning challenges and creating the perfect setting for socializing and entertaining.' 
'Taking into account the dimensions of your room before considering a sunken living room will ensure there is ample space around the perimeter,' Read advises.
To take the retro trend a step further, Read suggests echoing the sunken look elsewhere in the living room: 'A design feature that may elevate the space further would be to mirror the sunken design as a ceiling detail such as a subtle dropped ceiling or lighting detail, to further emphasize the design.'
Melissa Read attended the KLC School of Design in Chelsea before working at London's best-regarded interior design studios. Now Creative Director of Studio Burntwood, an interior design studio that specializes in luxury residential interior design for private clients and property developers.
5. Take it outdoors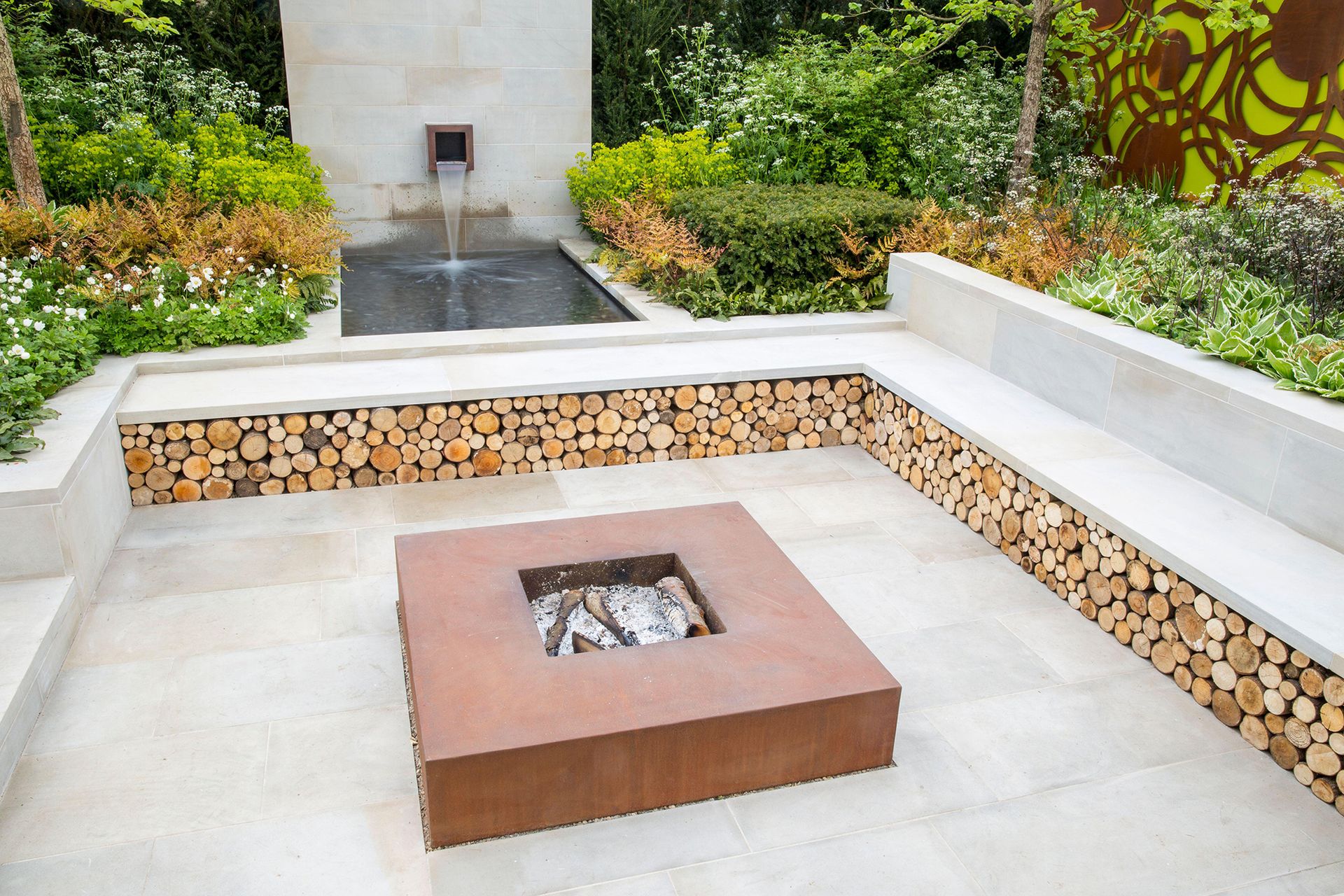 Sunken living rooms are not only used indoors, but they are also a design style that can create a social outdoor seating layout in the backyard too, as Breese explains:
'A sunken living room creates a fun vibe in a backyard and creates more intimate gathering spaces in a spacious backyard. I can envision roasting marshmallows around a fire pit here… or even a fun game with friends.' 
FAQs
What is the purpose of a sunken living room?
Sunken living rooms are regarded as interactive spaces in the home that promote a social way of living, designed to act as a space to encourage gatherings.
They also aid in making a living room look bigger, thanks to their uncluttered and open design which benefits the proportions of a room. 
Are sunken living rooms outdated?
Although sunken living rooms are regarded as a core mid-century style that was popular in the '60s and '70s, they are still used in homes today and with a considered approach to their styling, can look effortlessly modern in living spaces. 
link