If you're looking for soothing decorating ideas, you're not on your own. It's one of the most frequent interiors-related questions, and it's a request that professional interior designers often hear from clients who want to turn their home – or parts of it – into a relaxing space.
We've asked the design experts for their top soothing decorating ideas and, whether you are looking for an easy, quick fix to create an oasis of calm or want a steer for some major interior design changes for maximum relaxing, you're sure to be inspired by their simple tips. 
What are soothing decorating ideas?
What are soothing decorating ideas, and why are they important? 
Using soothing decorating ideas to create a home, or even just one room in the home, where you can fully unwind and relax is an essential part of putting a rounded interior design together. Making and keeping our homes as calm and stress-free as possible will do wonders for our well-being. So learning a few simple soothing decorating techniques and hacks from designers is a great way to get started. 
From our interior design experts, you'll learn the importance of decluttering, the art of relaxing colors, how to create calming lighting, soothing accessories, the power of plants, and which are the three key rooms to focus on with your soothing decorating ideas. 
1. Start with a declutter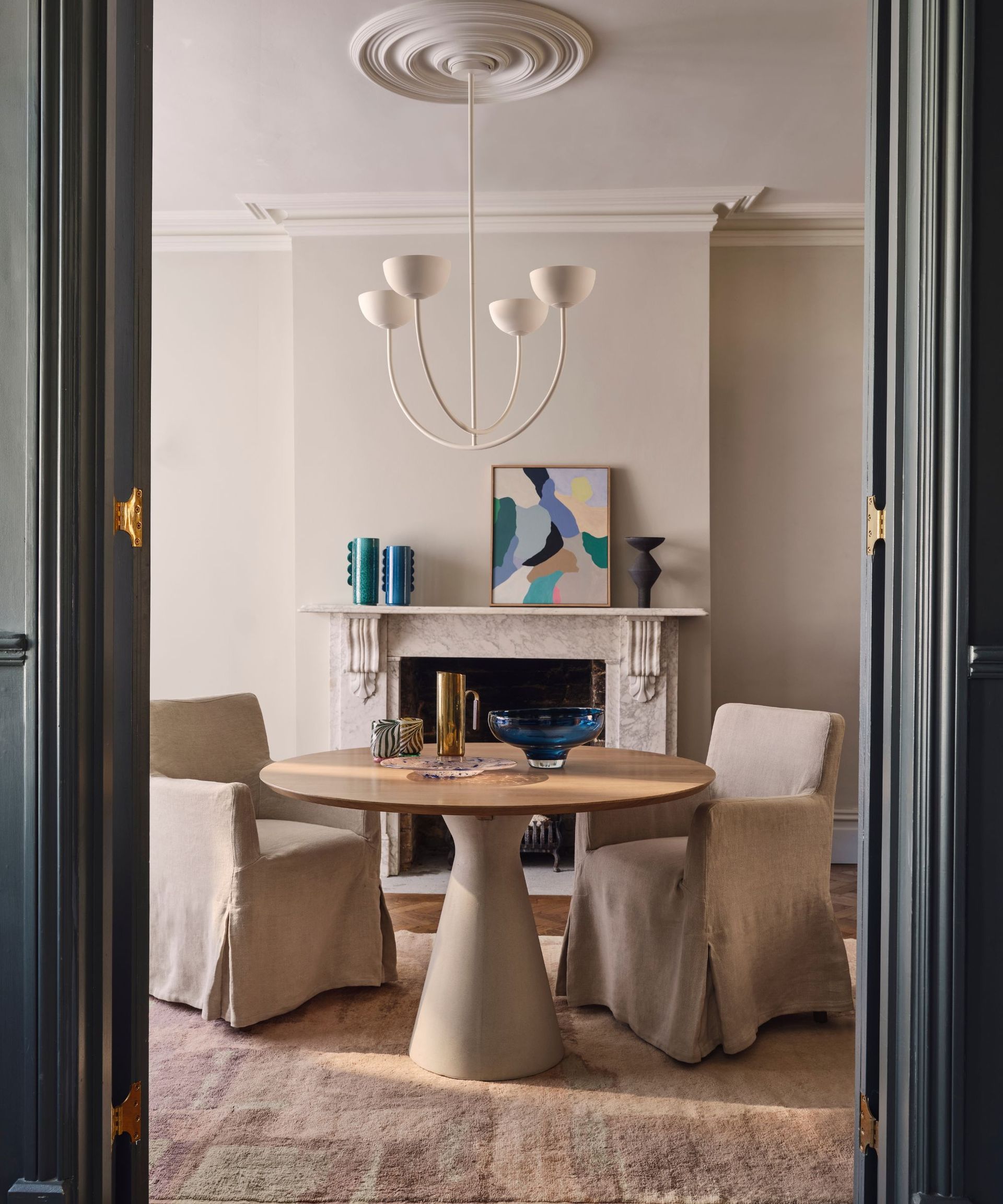 This might not be the news you were hoping for but it's impossible to create a truly soothing space if it's full of clutter, crowded with furniture, and generally looks untidy. So before you can even think about putting your soothing decorating ideas into practice you'll need to clear the space of clutter.
Interior designer Kristin Marino, of Austin TX based KozyKasa, agrees: 'Minimalism and relaxing go hand in hand, so be mindful of what furniture and other decor you bring into a space,' she says. 'Declutter and organize what you do have so that your space stays clean and feels more open.'
The good news is, that having a thorough sort out can be enjoyable. If you learn how to make decluttering fun you'll find it easy to keep on top of the clutter and take this very important first step towards implementing soothing decorating ideas. The results really can be life-changing.
2. Incorporate soothing lighting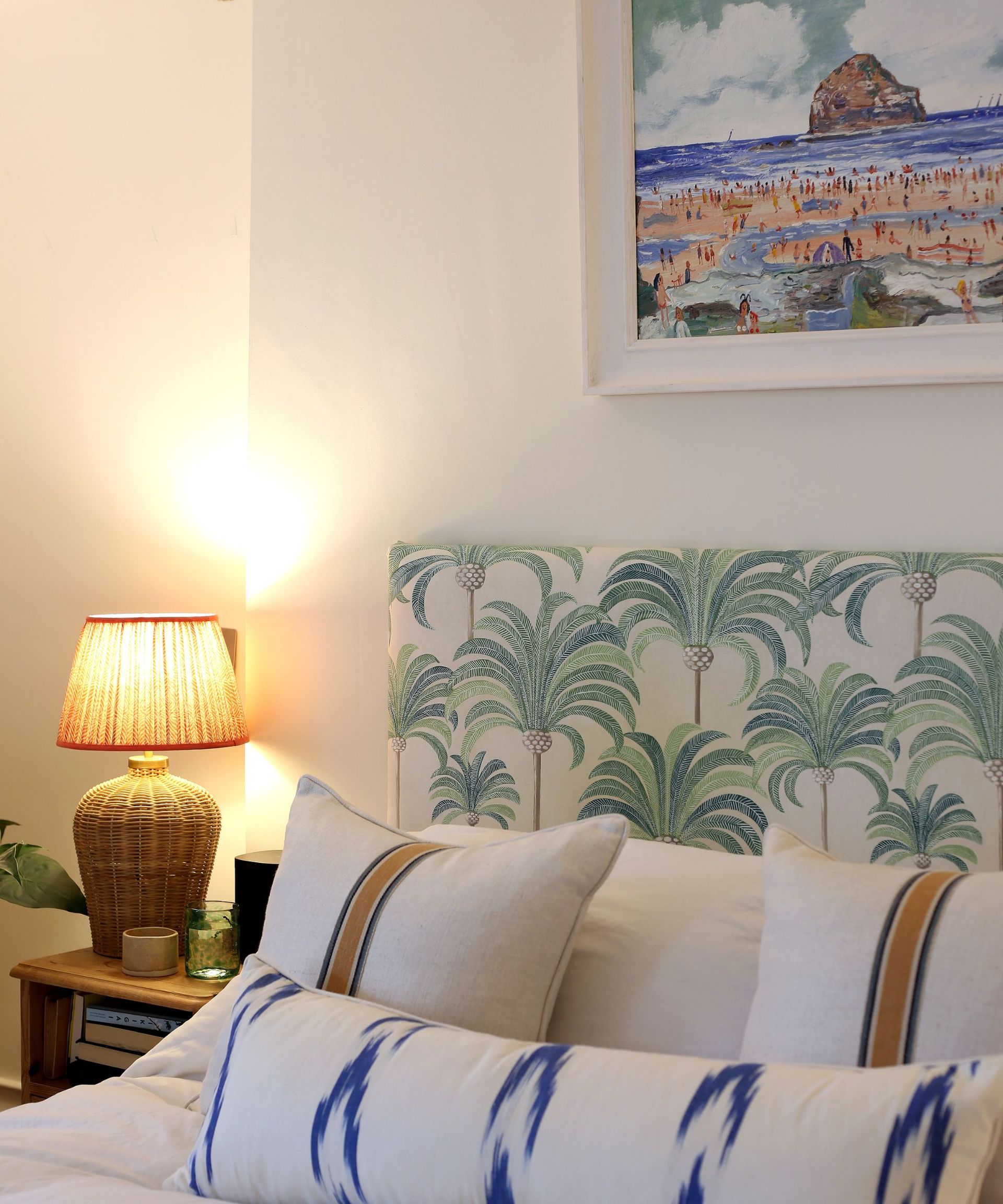 Good lighting choices are an essential part of any room scheme, as most interior design experts will agree. When you're looking for lighting ideas to promote a sense of calm and relaxation in a soothing decorating scheme, it's even more important to get it right. 
Los Angeles-based interior designer Lisa Checo, of OOAK Design Studio, advises choosing different colored bulbs: 'Amber lightbulbs dramatically change the ambience of the room. All lightning should be accents to your space, so stay away from lamp shades that are too big, any overarching floor lamps, and overhead lights that do not dim.'
Another fan of a dimmer, Andi Morse, of Morse Design in Atlanta, GA, agrees that soft lighting is essential in creating a soothing space: ' I put overhead lights on dimmers to allow you to have lower light levels. Also, having lamps scattered about the space is good to allow you to have soft lights and not even use the overhead lights.' 
Kristin Marino even suggests choosing lower power bulbs, 'Avoid bright overhead lighting at all costs. I personally use 2700K bulbs instead of 3000K which is more common. This creates a softer, more yellow light rather than a brighter white light,' the designer says. 
3. Fill a room with calming textures and color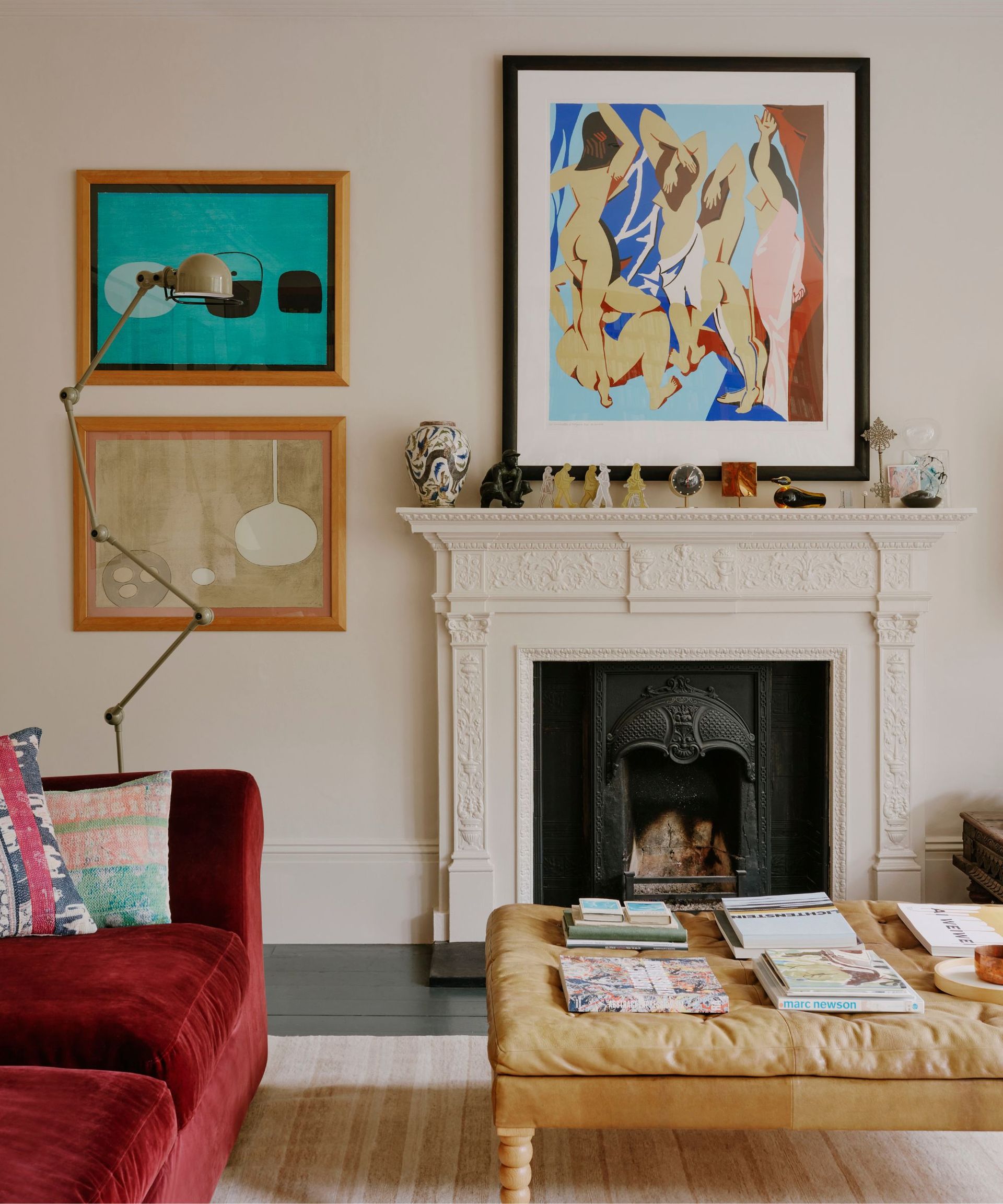 It's important to get the paint ideas right to create a calm space. Think about what are the most relaxing colors to have around you and which colors give a safe and peaceful vibe. Paler, softer colors are the best choices here, so steer clear of vibrant hues. Reds, vivid oranges, and zesty yellows and greens are all stimulating colors and to be avoided in soothing decorating schemes. 
Hand in hand with color choices are your options for introducing soothing textures into your scheme. Materials that are soft to the touch provide an extra layer of comfort in any room. 
Kristin Marino advises choosing lighter colors 'such as soft blue, pastels, and even neutral earth tones which convey a soothing color palette' And for materials, she says: 'think lighter like linens and even bamboo. Avoid anything harsh like concrete, stainless steel, or dark wood tones to portray a soothing environment.'
On color choices, designer Andi Morse agrees: 'Light and soft colors are soothing. Nothing overly bright works to create a calm environment. Soft whites are great as well as light-colored neutrals to create a soothing backdrop for a room.'
Lisa Checo opts for a slightly different choice of colors, favoring a more natural palette, which is reflected in her textiles too. 'I am a huge believer in bringing earth tones, natural elements, and soft textures into the home,' she says. 'To soften a room, I love incorporating mohair and velvet upholstery. I believe incorporating too many patterns/colors can become distracting, so focus on creating a juxtaposition through textures and shapes.'
Just as you've decluttered the space, simplify its décor too, by using a calm palette and soft natural textures to create the ultimate soothing decorating scheme. 
4. Focus on make your most used rooms soothing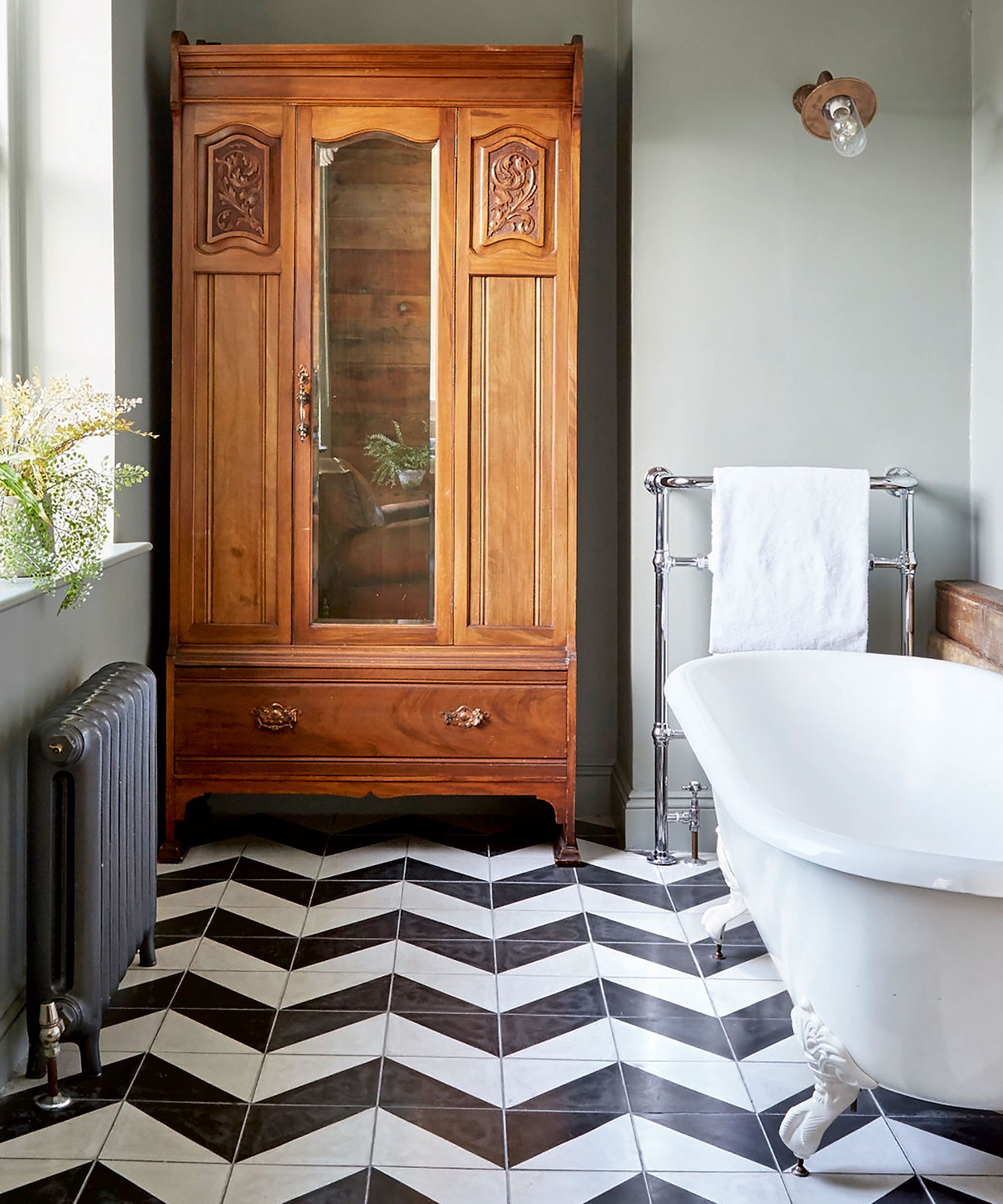 If you only choose three rooms in the house to focus your soothing decorating ideas, make it your bedroom, bathroom and living room. These are the spaces where you will get the most benefit from a calmer scheme since they're the rooms generally used for relaxing. That way, if you don't want to turn your back on vibrant colors and patterns altogether you can use them elsewhere in the home – perhaps in the kitchen or dining room. 
'Pale neutral colors or soft pastels are the most soothing colors for bedrooms, with similar shades working well in bathrooms too,' says Jen Ebert, Homes & Gardens online editor. 'Living rooms, can take just a hint more warmth or depth of color without losing the sense of calm. Blush pinks or pale plaster or taupe shades work well here.'
Keep within the chosen palette, layering slightly darker and lighter tones of one color rather than introducing additional shades. As designer Andi Morse explains, 'Keeping the color scheme consistent and uniform helps to create a soothing environment. Nothing that is jarring and seems to overwhelm the space. This can be accomplished by using not only colors, but lots of textures to bring dimension to these three key spaces as well as overall calmness.'  
5. Harness the soothing powers of plants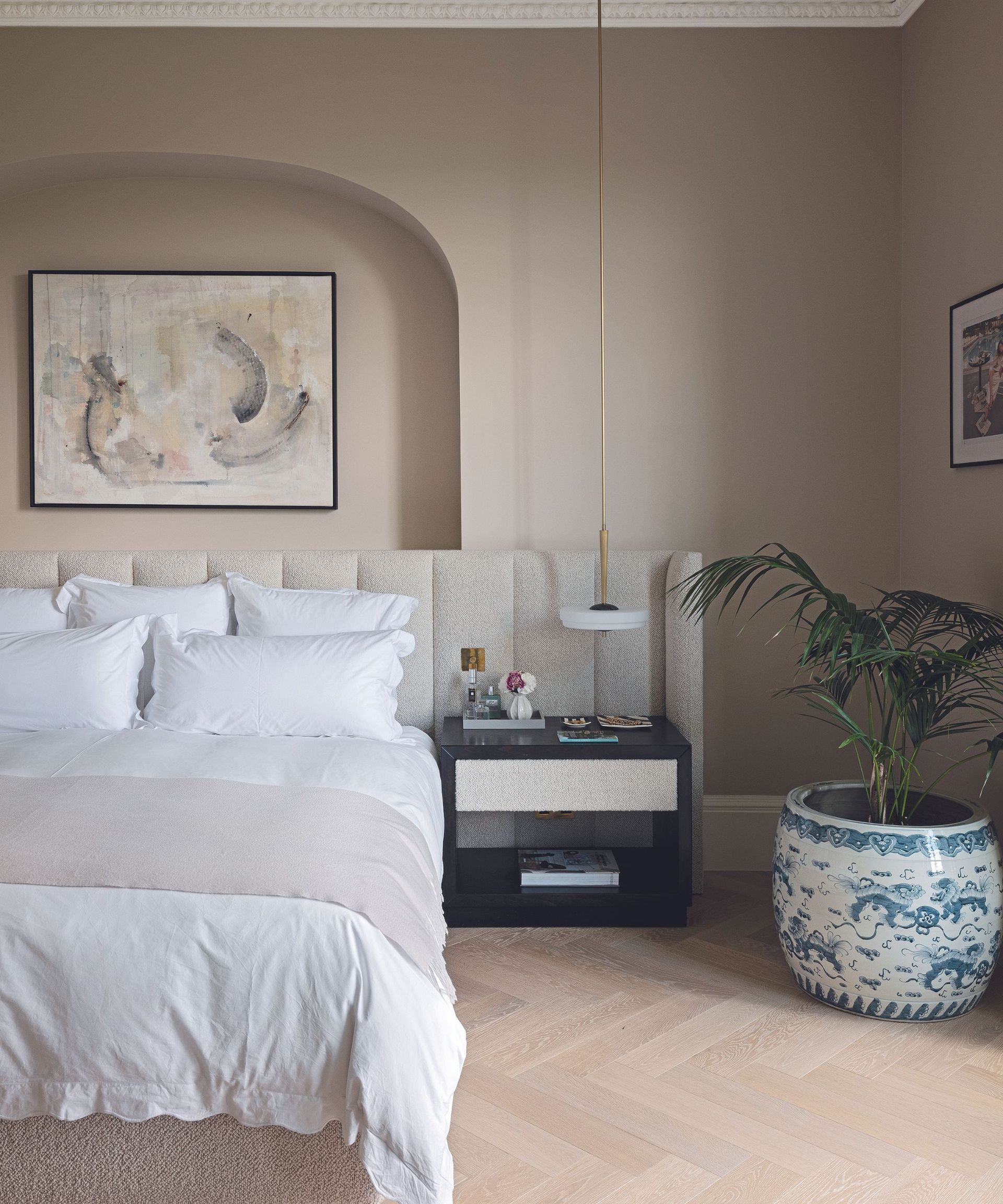 Don't underestimate the power of plants to bring calm to a room. Decorating with plants is a well-documented way to increase the sense of well-being in a space, and of course, add life to the room. Designer Kristin Marino agrees, saying: 'Plants and fresh flowers bring a touch of nature indoors, adding a sense of tranquility.'
The health benefits associated with house plants are remarkable. Plants can purify the air in a room, help to relieve stress and anxiety, and even help you to concentrate or sleep better (choose a snake plant for the bedroom for this particular effect). We'd even go as far as to say that all soothing decorating schemes should feature living plants. 
6. Accessorize to create a calming sanctuary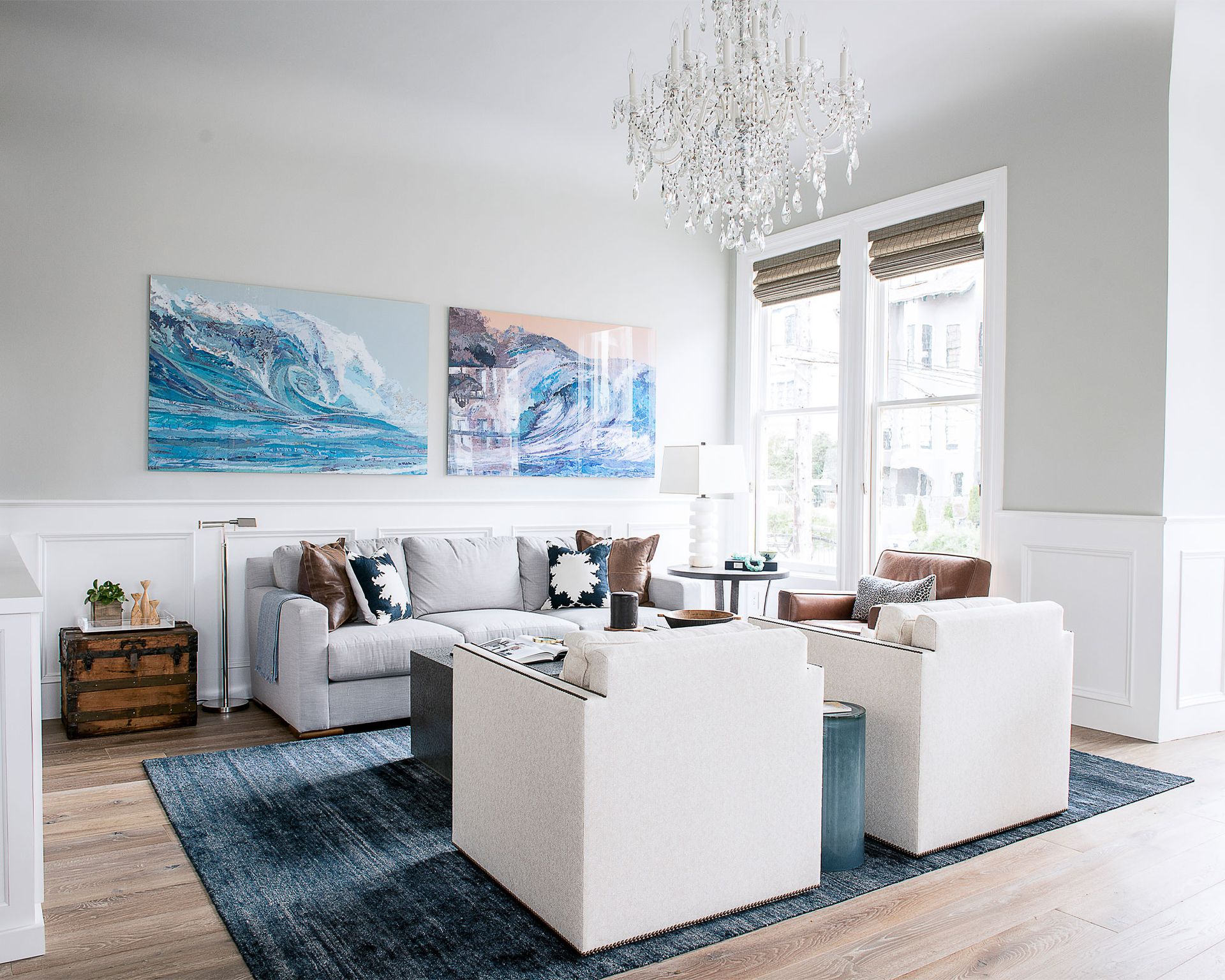 Whether you're putting together soothing decorating ideas, or ideas for a more lively sociable space, the finishing touches are equally important in each case. In most instances it's the accessories and extra details that provide those finishing touches and they require just as much consideration as the color scheme or materials. 
Designer Andi Morse has some very specific advice on accessories to use – and ones to avoid – for soothing schemes. 'Try to eliminate clocks or calendars, anything that gives a sense of time. If those are not in the room, people feel more relaxed as they're not constantly reminded of a schedule,' Andi says. 'Pictures or objects that make you feel peaceful are great accessories. For example, if the beach is a restful place for you, I would try to incorporate maybe art or other items that remind you of the beach. What is calming for one person may not be for another so these items are specific to each person.'
Kristin Marino's go-to accessories depend on the room: 'Oil diffusers are great for bathrooms and help create a spa-like environment. In bedrooms, I like the use of linen throw pillows and wool blankets at the end of a bed. Living rooms call for plants and table lamps.' she says. 
---
Creating a soothing home can be really simple. The most important aspect is usually color, choosing shades that make you feel soothed. This can differ from person to person, but usually soft, light neutral shades are the most calming. Then layer in some textures to further soften the space and make it feel inviting, use decor to encourage those soothing vibes, again nothing too bold or colorful that's going to interrupt those relaxing shades. 
link