The move from a garden-less city flat to a five-story townhouse with its own small garden and roof terrace is a huge one, physically, financially, and emotionally. But for the young couple in this case, experiencing such a leap is one that has reaped benefits aplenty, not least the opportunity to work with interior designer Rebecca Hughes. 
The couple – he is in property, she is a full-time mother to their young daughter – had discovered Rebecca's work through a recommendation and realized her collaborative approach to interiors, as well as her focus on delivering a holistic end-to-end design experience, was one that chimed with their needs. 'The new house gave them more space than they'd had before. They had big rooms to fill and an unusual lower-ground floor layout to consider. All the questions and decisions were ones we could resolve together,' says Rebecca.
The house had been refurbished by a developer and although it was in good condition, the decor was wall-to-wall gray, offering a bland look. 'They are a young, creative couple, who wanted a non-stuffy, colorful home where they could enjoy family life and do plenty of entertaining. They were keen to create something vibrant but sophisticated.'
London-based interior designer Rebecca Hughes has designed and completed projects throughout the UK, Central Europe, India, Malaysia and across other parts of Asia. Her interior design studio provides design services from conception to completion.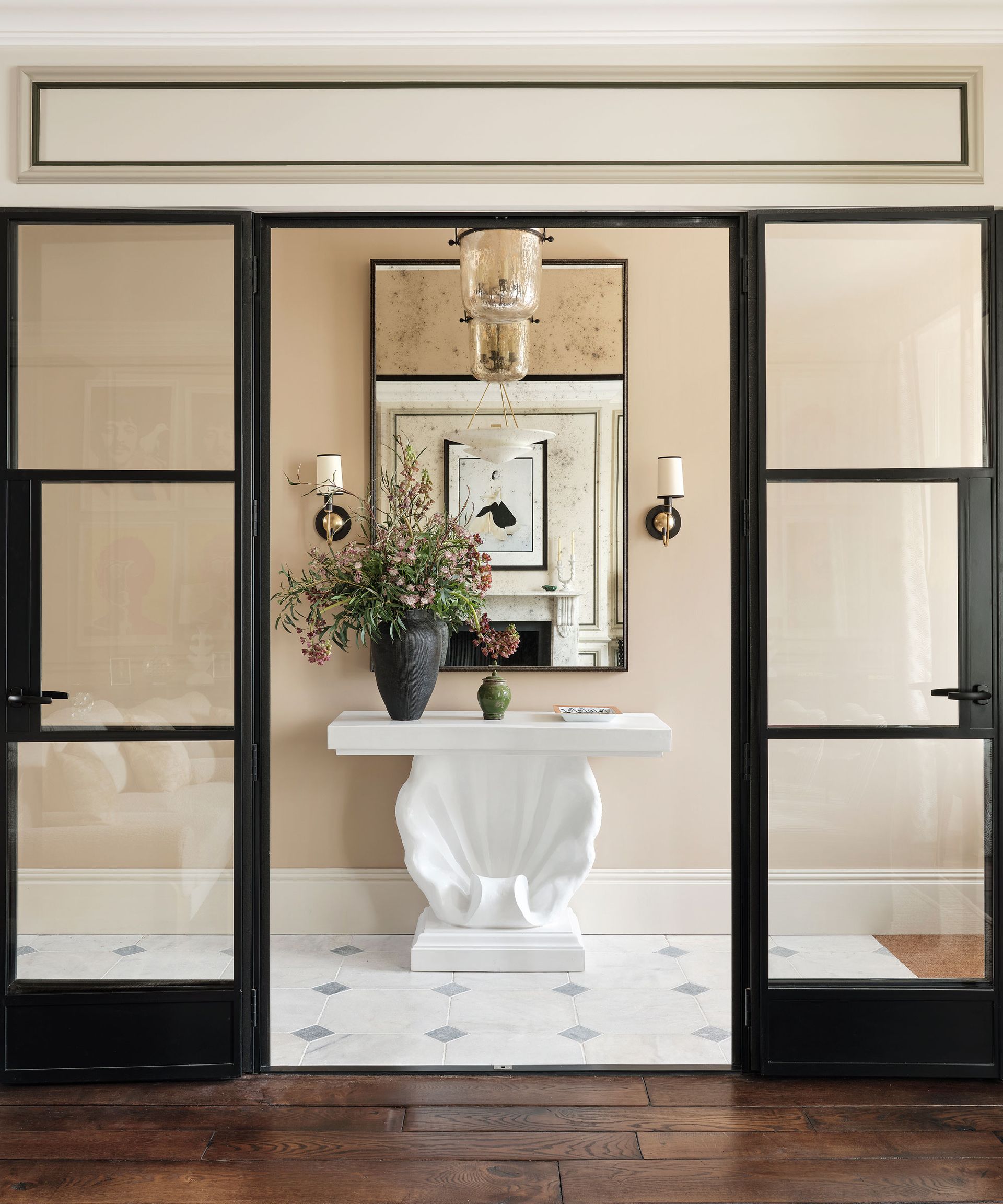 'The house is narrow and long,' says Rebecca. 'It needed elements of surprise throughout, so there are metal-framed doors as you enter and downstairs there is an internal curtain which can be pulled back on the dining area for wow factor.'
On the ground floor, an elegant entrance hall, featuring metal-framed doors and an arresting tableau of console table and mirror, gives way to a formal drawing room.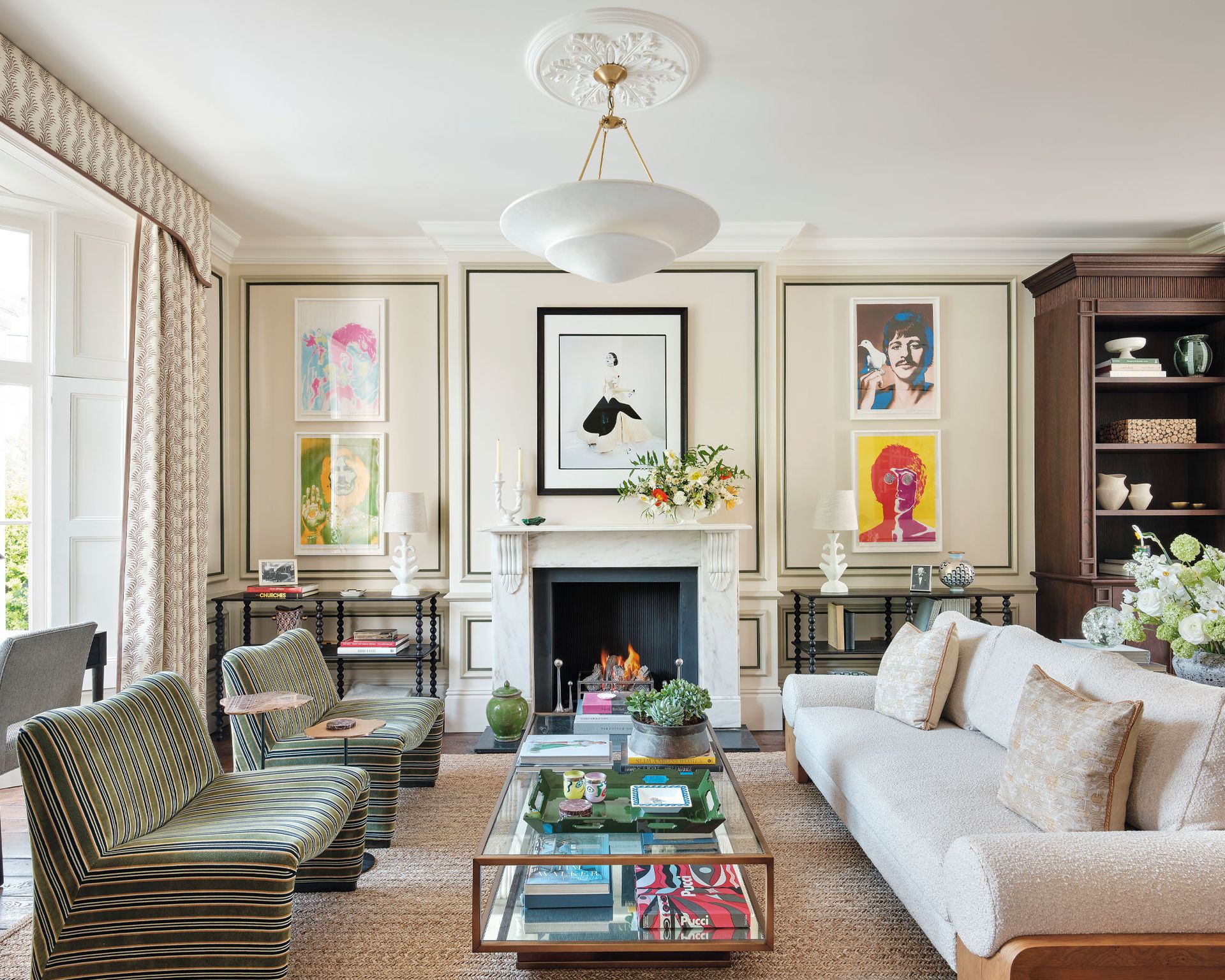 Populated with a mix of contemporary but classic furnishings, and pieces from the owners' previous home, it's a smart, calm space. Rebecca added wall paneling to show off their collection of art, and replaced unattractive radiators with more traditional ones.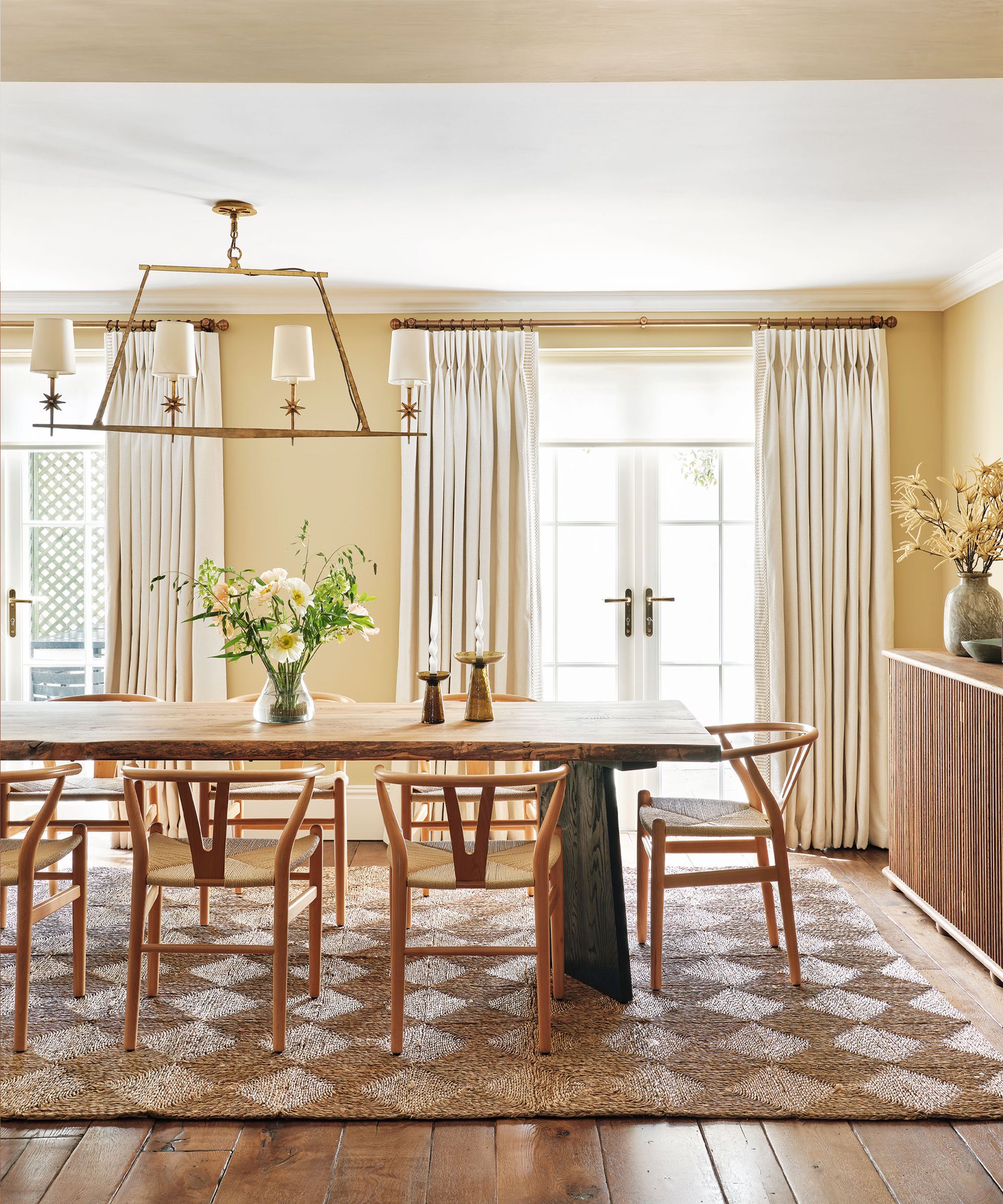 In the warming, cozy dining room, sumptuous curtains are the perfect foil for the naturalistic, organic aesthetic of the furnishings.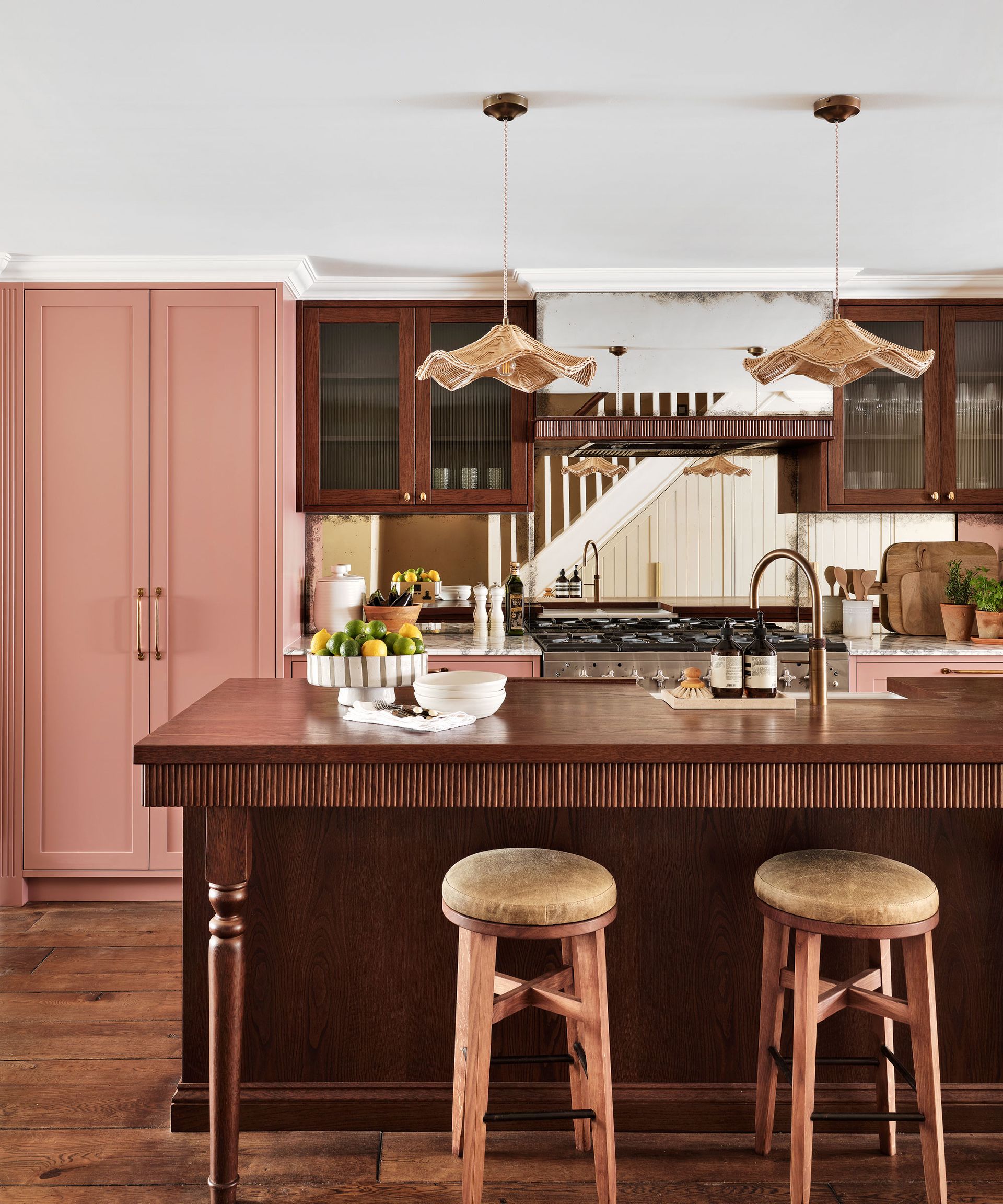 In the kitchen, the color pink was always on the cards. 'She definitely wanted a pink kitchen and, yes, you can go strong with pink,' says Rebecca, 'but too much can be intimidating. Break it up with a walnut kitchen island and wall cabinets and equilibrium will be restored.' 
The owners agreed. Having lived with an all-cream scheme in their previous home, such delicious color combinations were warmly received.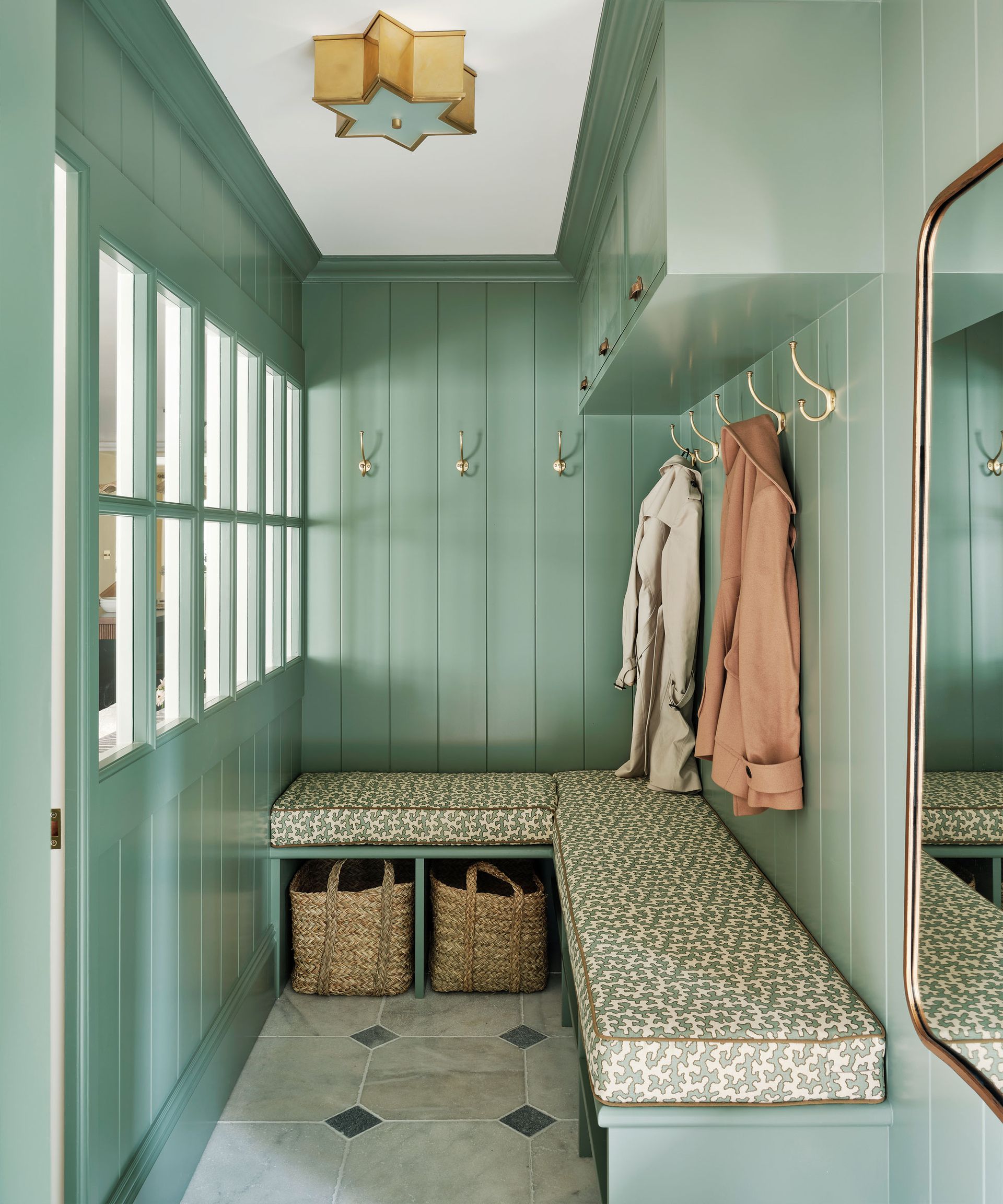 Practical as well as pretty, this space was an important part of the lower-ground floor redesign.
'We worked closely with our architect to reconfigure the odd-shaped ground floor. It had a weird turn within the space, which we squared off with a glazed timber wall to create a little boot room off the kitchen. It's perfect for parking the baby buggy and kicking off shoes, and it feels very separate. It was a relatively small change, but it has had a huge impact on their use of the space.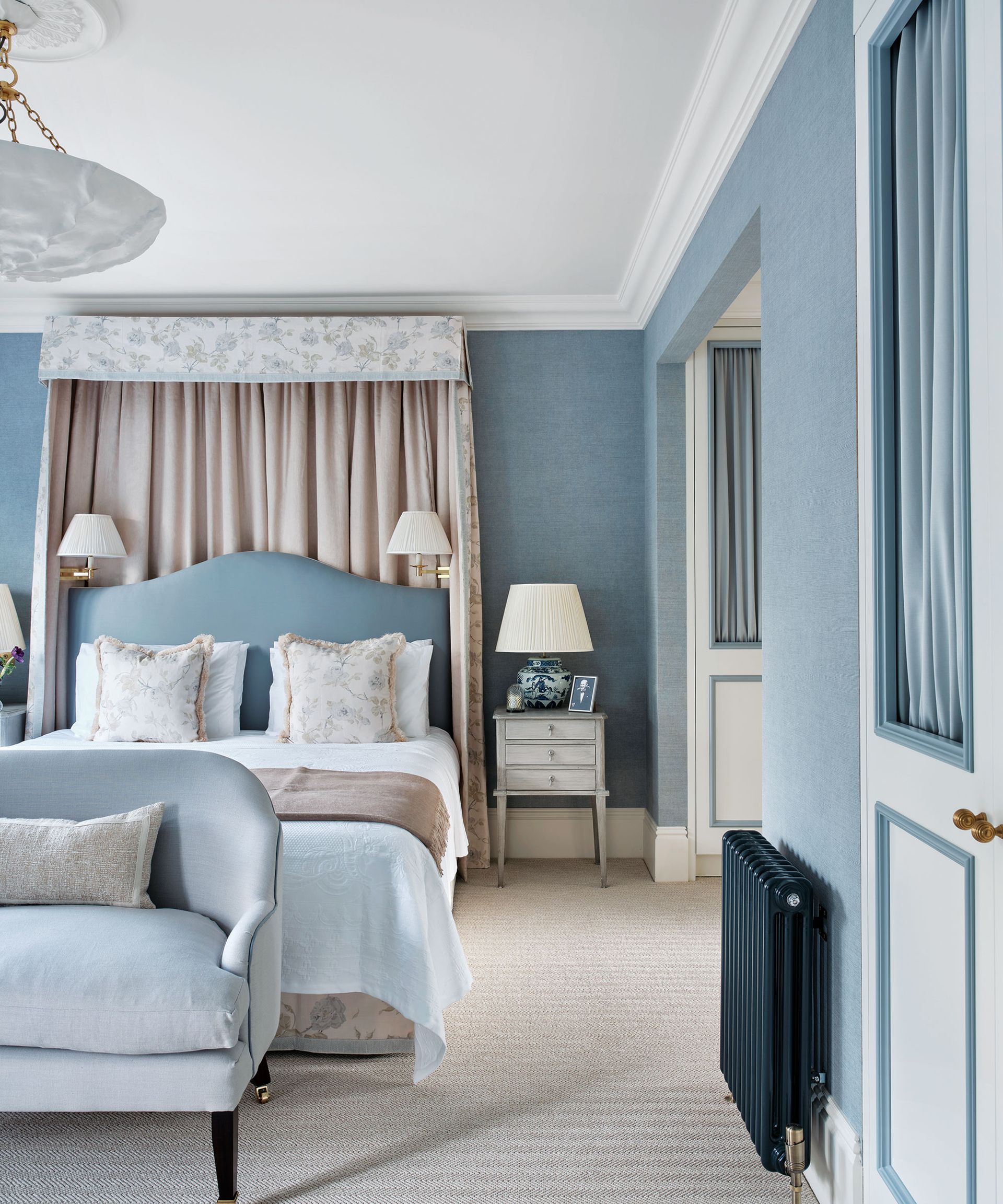 In the main bedroom, a luxurious feel has been established using textured wallpaper and tactile, ruched fabric for the dressing room doors.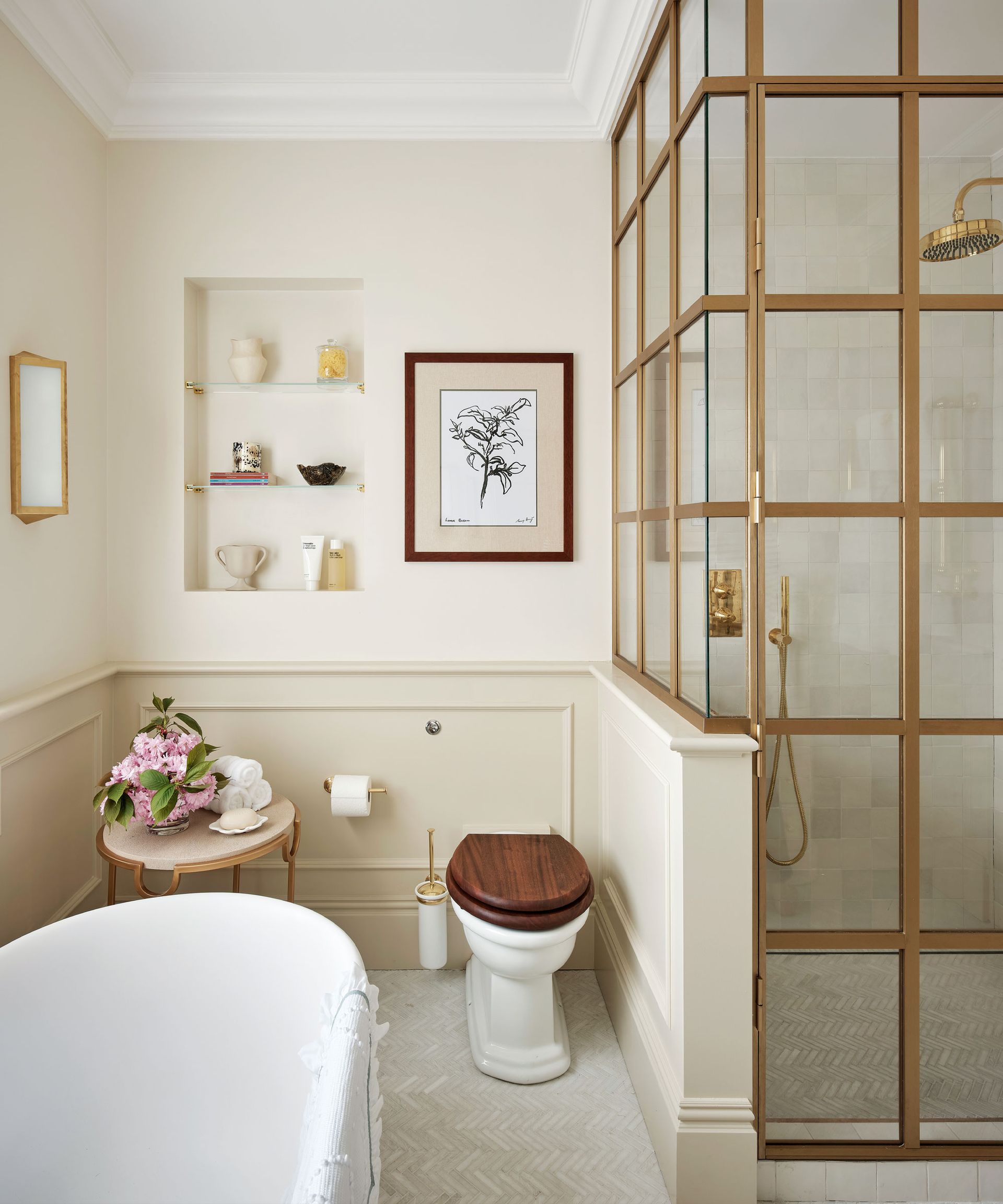 The main bathroom features elegant brass fittings and a feature shower enclosure that lends a truly glamorous touch.
link