Tucked in the woods is the quiet and inviting ski-and hiking town of Packwood. And it's where interior designer Stefanie Brooks of Olympia travels often, lovingly restoring a 1965 A-frame cabin.
"Our cabin is authentic, distinctive, inviting, and relaxing. We not only want to feel at 'home' when we frequent the cabin, but we want our guests to have the full mountain, cozy vibe experience, too," Brooks said. "Packwood is a gem of a town that sits 30 minutes from White Pass Ski Resort and 30 minutes from the Stevens Canyon/Paradise entrance to the majestic Mount Rainier. With endless outdoor adventure and activity in every direction, it makes a perfect basecamp for PNW beauty."
Brooks and her husband, Aaron Rus, had their eye on Packwood for a second home for quite some time. "This one had sold before we could see it, then had come back on.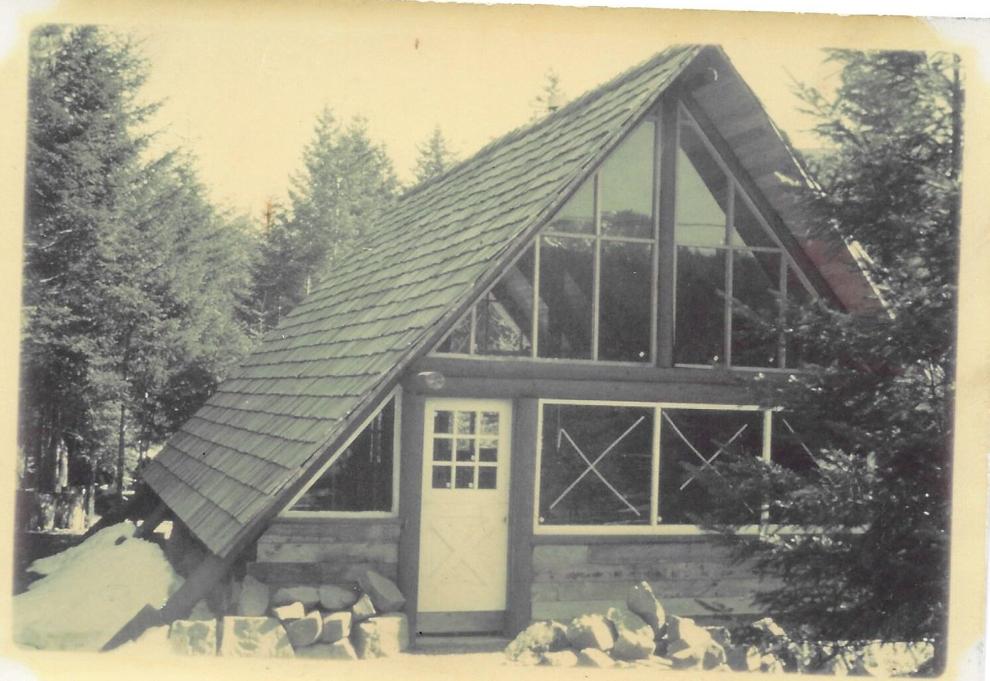 The idea of having a log home and/or an A-frame was high on the list. We made a sight-unseen offer on this place, the offer was accepted, and then we saw it for the first time at inspection," Brooks said of her latest passion project.
"It was exciting to me and a bit overwhelming for Aaron, as all he saw was 'work.' The two of us put our heads and talents together and started making plans for a renovation. In my 18 years of business, I have never done a cabin like this, so it was a very fun and different type of design project for me."
The 2,060-square-foot cabin has three bedrooms and two baths and is an open-concept design where the living room, kitchen, and dining room blend. Outside there are a hot tub, fire pit, and expansive deck, perfect for barbecues.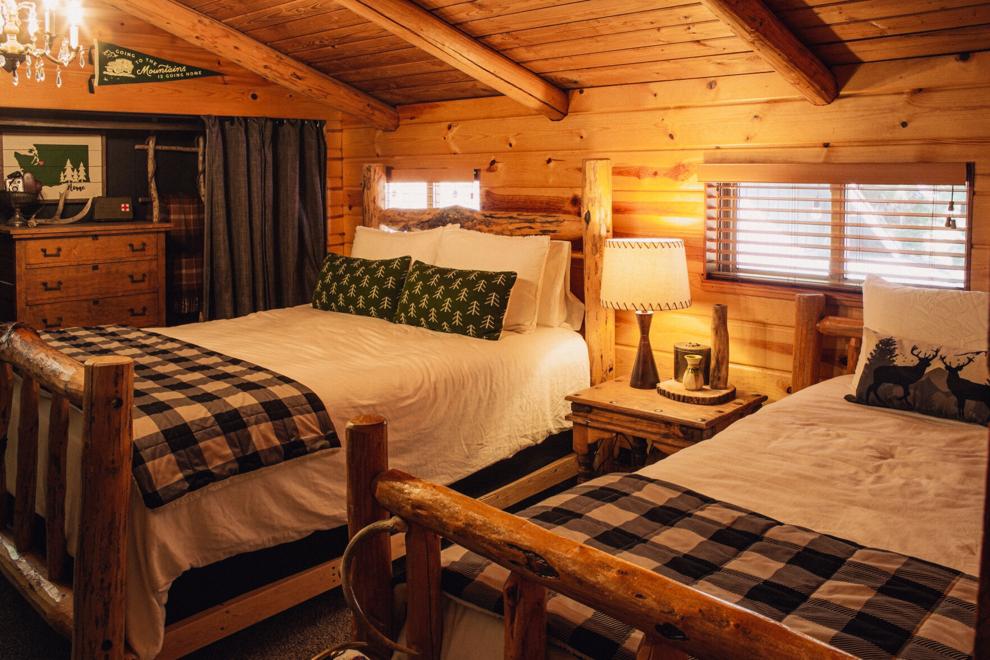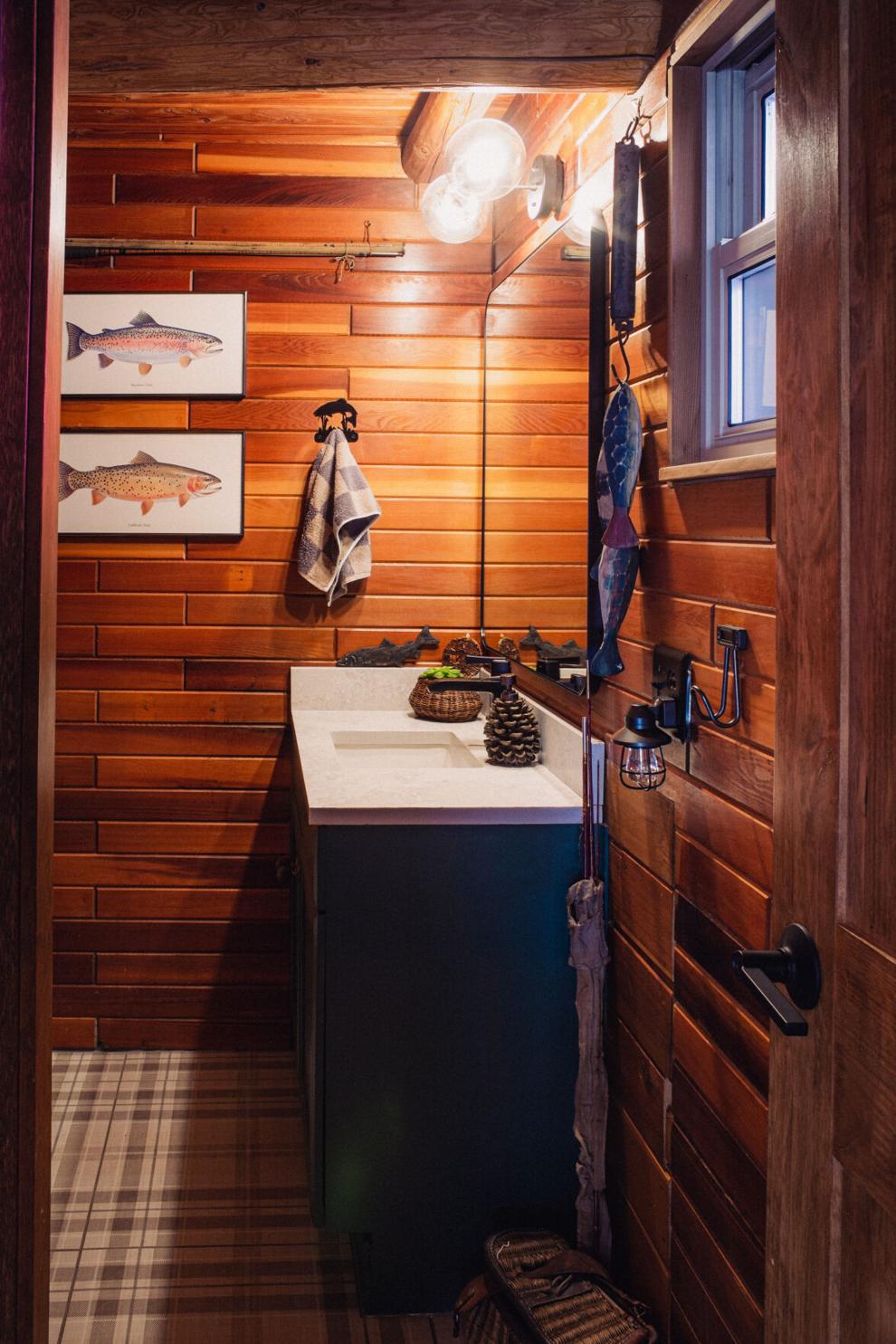 The cabin originally was built for a family in 1965, and an addition was made to it in the mid-1970s. A garage was added in 1982 and a kitchen in 1985. In 2016, the property was sold by the original owners to a man who used the garage for storage, and they were told he didn't do much else regarding the property. He sold it in 2020, when Brooks snapped it up. Since then, she has become friends with the original owner's family and the people of Packwood.
"Getting to know the original owner's family, and hearing the history of the land, the construction phases of the cabin, and hearing the family's stories of growing up here, has been such an extra special bonus to our cabin purchase," Brooks said. She and her husband spent nine months updating the interior and exterior of the property to make it comfortable and cozy for her own family and friends and, when they are not there, as an Airbnb.
"As the property manager and host of our cabin, I love having guests from around the globe choose our cabin as their home base for their PNW exploring and adventuring," she said. "I've really grown to love hosting and am always thinking of extras and special touches to make guests feel at home."
Airbnb | Instagram @tatooshtrailcabin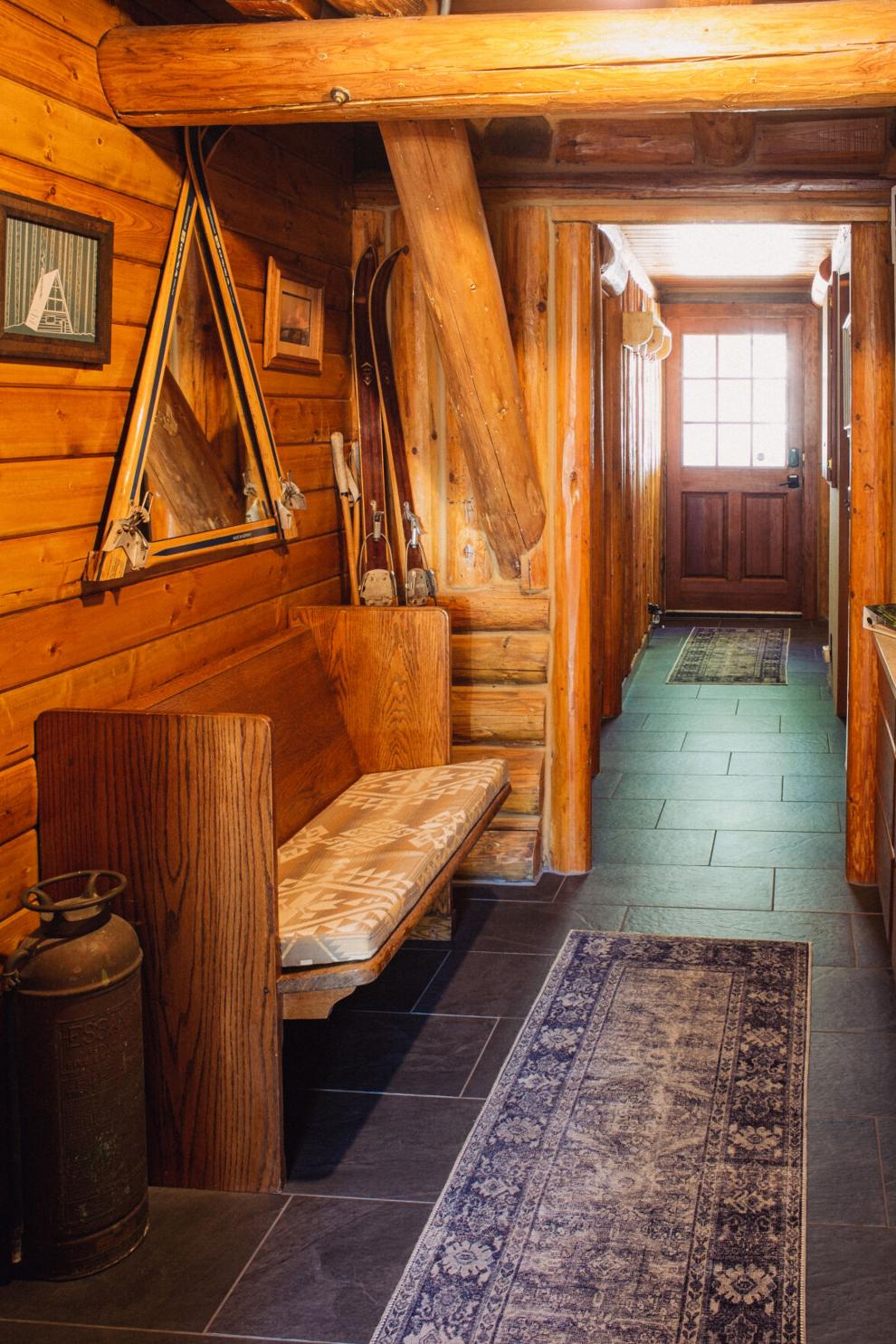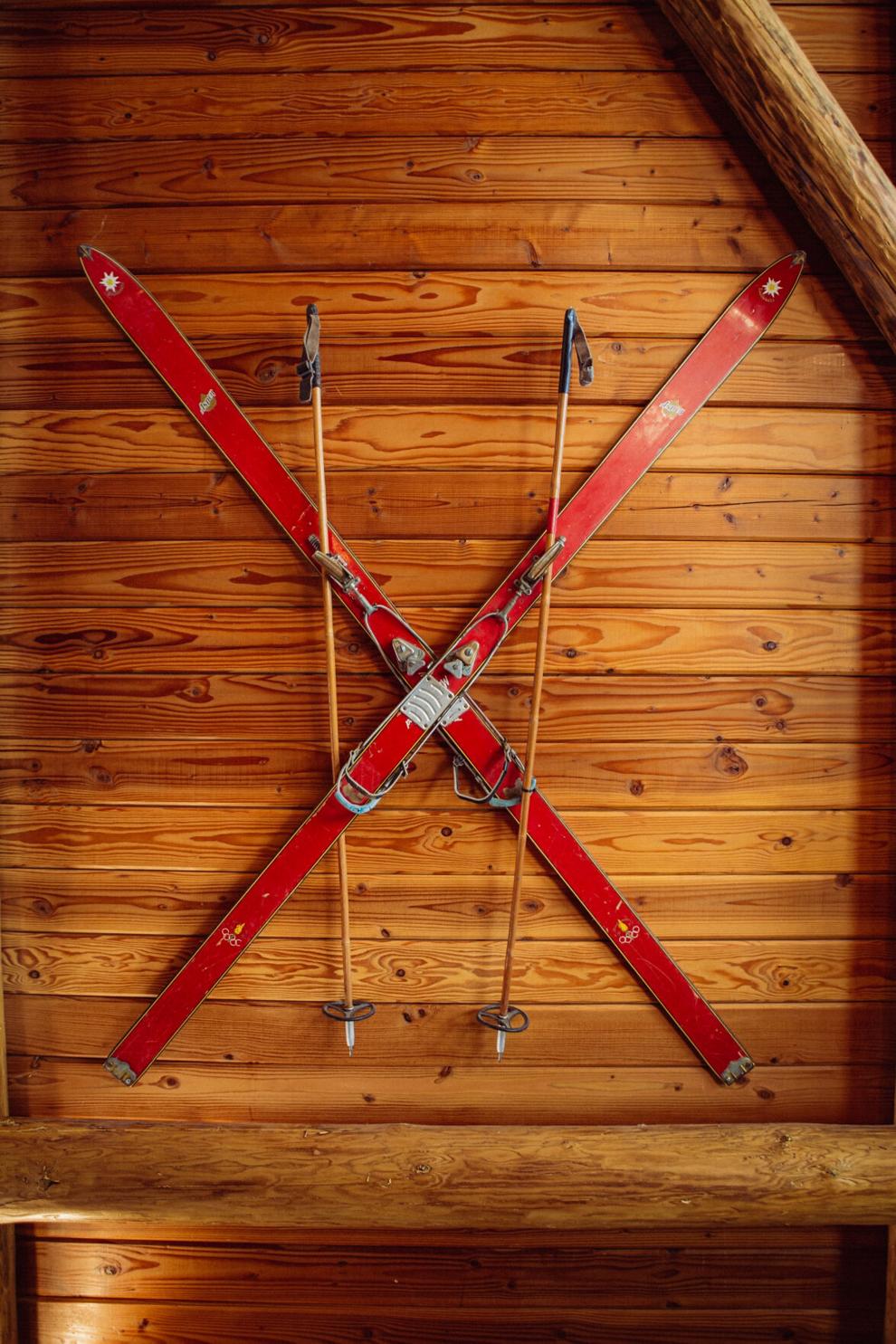 ---
Editor's note: Contributing writer Danielle Kartes and her photographer husband, Mike, and their two sons spent some time at the Tatoosh Trail Cabin. This is their report. 
This little corner of the Pacific Northwest is surrounded by pristine natural beauty, and Packwood is nestled among tall trees and rushing rivers. Add to that great coffee and pubs, a grocery store, and a few restaurants, and you've got it made.
I packed up my family, and we stayed the night at the Tatoosh Trail Cabin. This artfully decorated cabin has been restored to glory with vintage ephemera and every amenity you could hope for on your peaceful, woodsy vacation. It serves as a fabulous launch point for all your hiking, skiing, and outdoor adventures.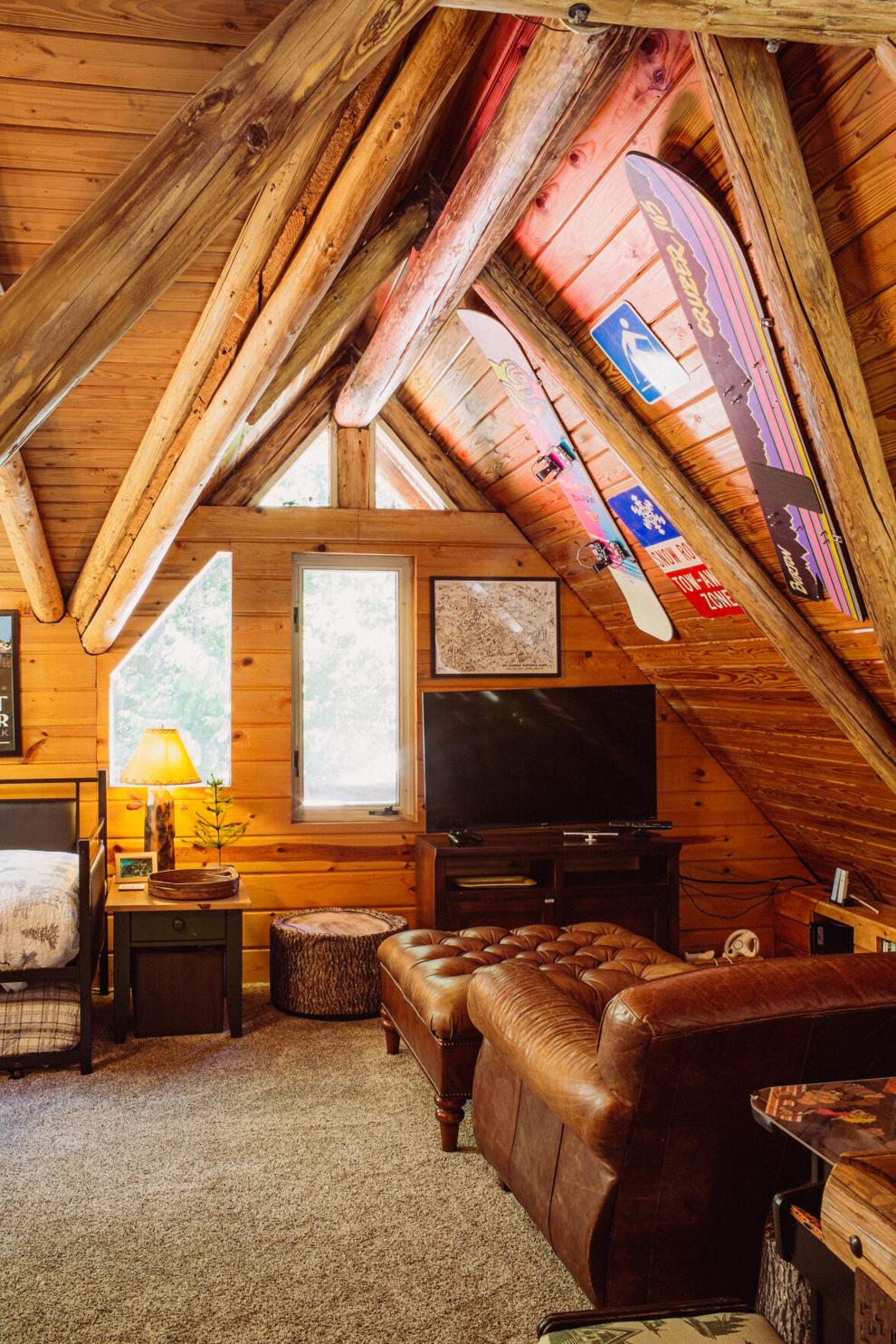 Every decorative detail has been lovingly chosen to make owner Stefanie Brooks' guests feel cozy and comfortable. Every corner of the cabin nods to Mount Rainier and a quiet, relaxing wilderness experience.
My family and I drove in on Skate Creek Road, and stunning vistas arose around every bend in the road. Creeks and rivers dance and glide effortlessly along the roadside and through the abundant forest as you enter the Tatoosh area. Tatoosh is a region of about 16,000 acres of protected wilderness that is part of the Gifford Pinchot National Forest and Mount Rainier National Forest.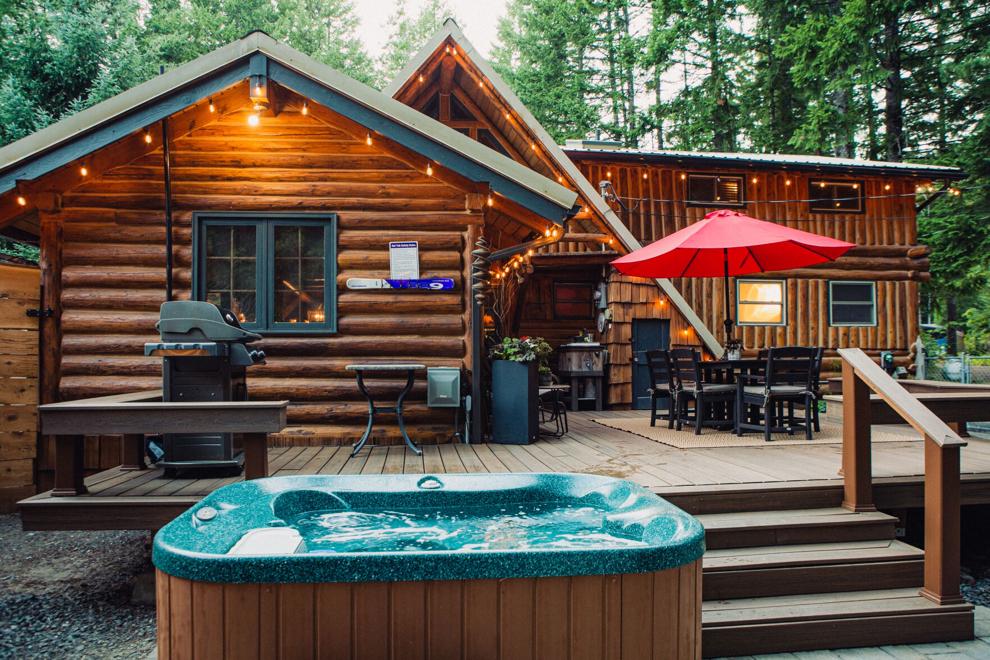 During our stay, we hiked, swam in the community pool for a small fee, grilled burgers, and enjoyed s'mores back at the cabin after a dip in the back patio hot tub. And fear not: If you must stay connected during your respite, the Tatoosh Trail Cabin is equipped with Wi-Fi and cable. We all slept wonderfully in the comfy beds that night and woke up to the resplendent sounds and smells of the woods.
Brooks and her family have beautifully preserved their little Tatoosh cabin, making it an inviting space to luxuriate during your stay in the woods. Packwood is just a short drive from the Tacoma/ Bellevue/Seattle area, and I absolutely recommend booking a stay. And if you do, the Mountain Goat Coffee Roaster & Bakery in town delivers a mighty fine iced Americano and giant, soft chocolate chip cookie, too.
Sometimes, it can be easy to forget what we Pacific Northwesties have available in our own backyards. My family, for one, appreciated this reminder. The Tatoosh Trail cabin might be just the oasis your family needs to refresh their souls, too. 
link