We're now well and truly into fall, with festivities in full swing, which signifies perhaps our favorite part of this time of year: cozy home decor. While naturally, there are obvious changes to your home you'll no doubt make each year to increase the warmth as we spend more evenings indoors, we're taking inspiration from Nate Berkus' very own fall decor ideas.
Taking to Instagram, the interior design master shared a video in which he talks through two changes he makes to ensure his home is ready for the colder months ahead, and as expected, they're not only practical but of course endlessly stylish. 
Below, we've rounded up Nate's winter-appropriate home decor ideas, which are incredibly easy to recreate yourself. Perhaps the best part – you can take these ideas and make them your own with your preferred decor style. 
1. Swap fresh florals for fall-inspired foliage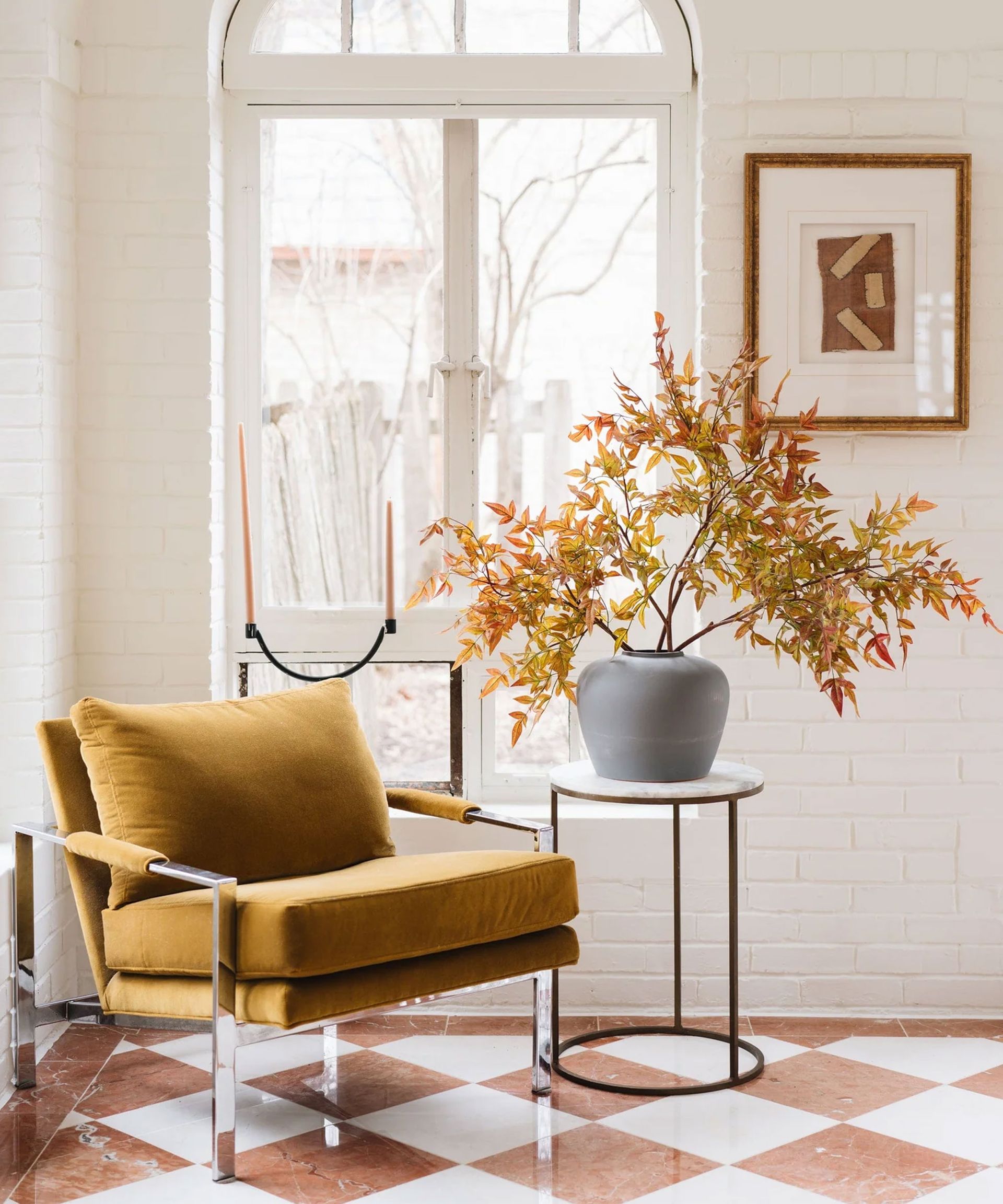 Nate's first fall decor rule is to swap summertime florals with more winter-appropriate foliage. 'The flowers and the branches and the things that we have throughout our home turn to something a little bit richer… a little bit warmer. In the summertime, it's usually whites and brights, and now they're like leaves that are changing.'
'I love bringing the outside in and this is the way to do it,' he continues. There are endless fall foliage decorating ideas to embrace, from decorative garlands to a simple arrangement in a vase of dried seasonal plants. This time of year is perfect for bringing in rich, autumnal colors such as deep orange and red hues. For a more subtle look, opt for classic green foliage which will promote a classic style that looks festive for all of your Christmas foliage ideas. 
2. Refresh bedding with a layered look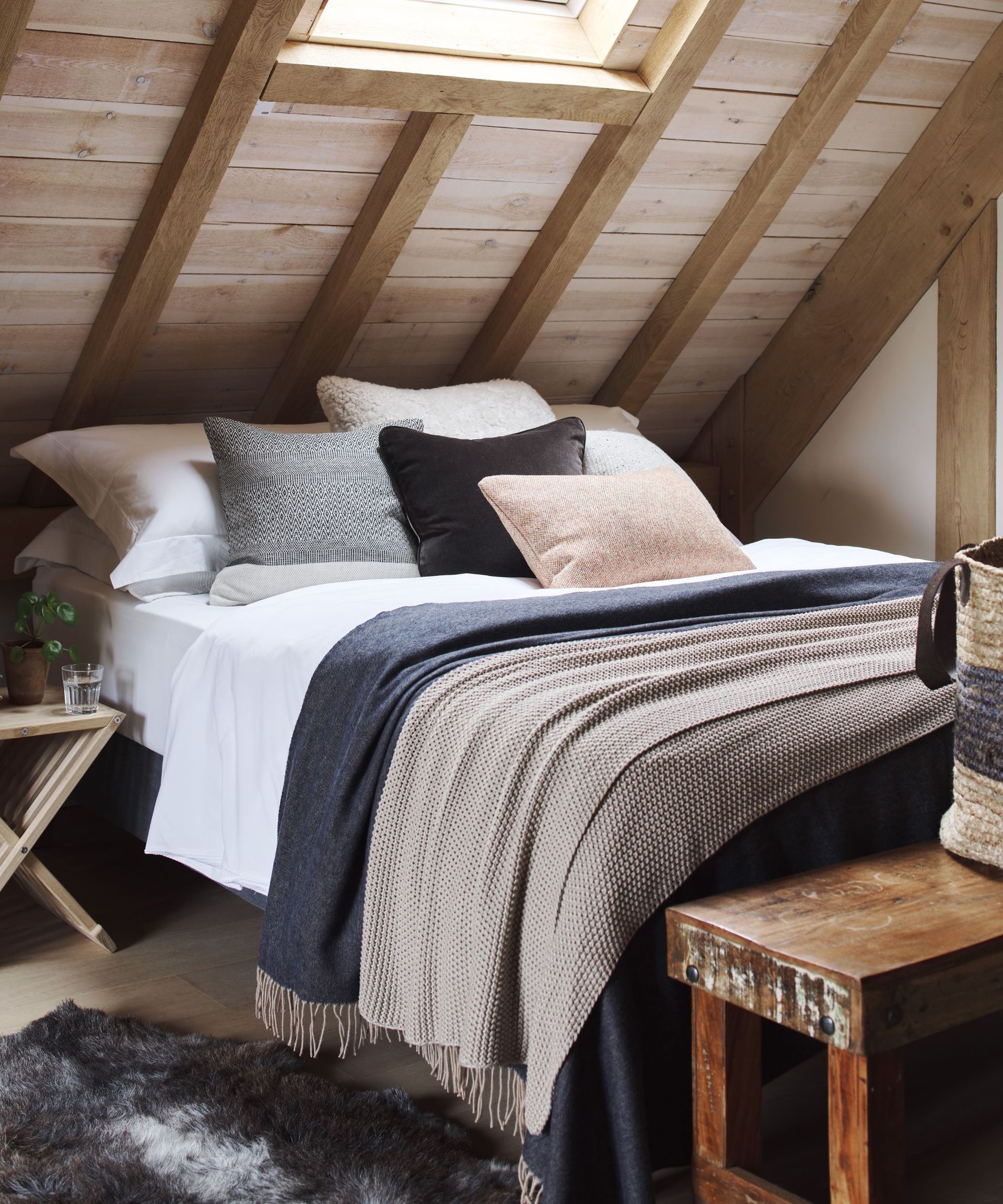 'The second thing that we do, when fall comes, is that our beds get layered,' explains Nate. 'The kids get extra blankets; we get extra blankets. Maybe I'll throw in a highly textured pillow… I just like the idea of home feeling warm, all the time. But especially when it's fall.'
This decor idea is essential for this time of year. Not only does layering bedding add much-needed warmth for colder nights, but the visual effect it has can be endlessly stylish. You can incorporate whichever type of textiles you're most drawn to, but for a cohesive look, try and establish one color palette and opt for different variations of one color family when layering bedding. You can then mix lots of different textures, such as boucle cushions, and a velvet throw, to create an eclectic look that looks endlessly cozy. 
Below, we've rounded up some of our favorite winter-appropriate bedding items to help you create a similar fall bedding trend; they're not only cozy but stylish too.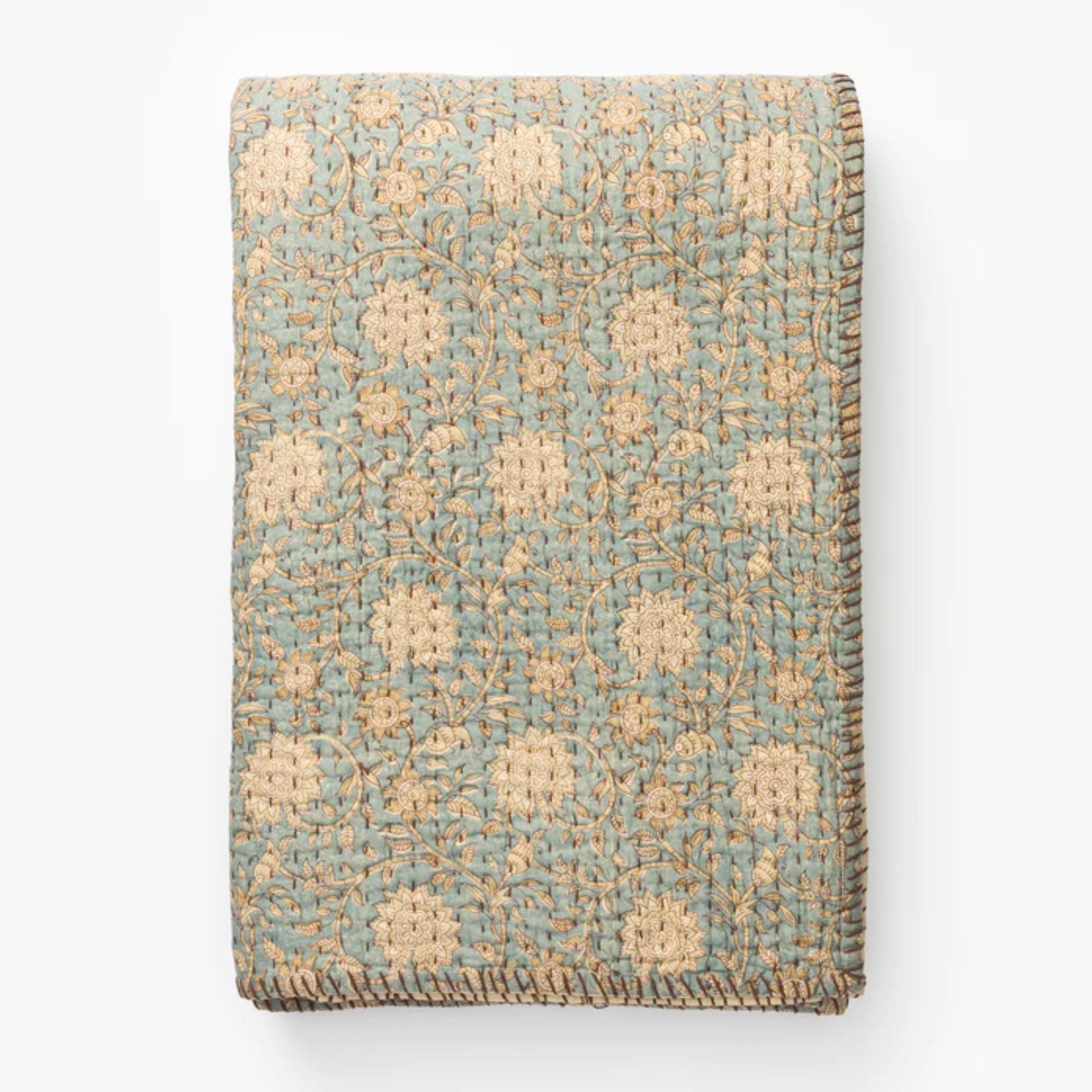 1
McGee & Co. Gabriella Block Print Quilt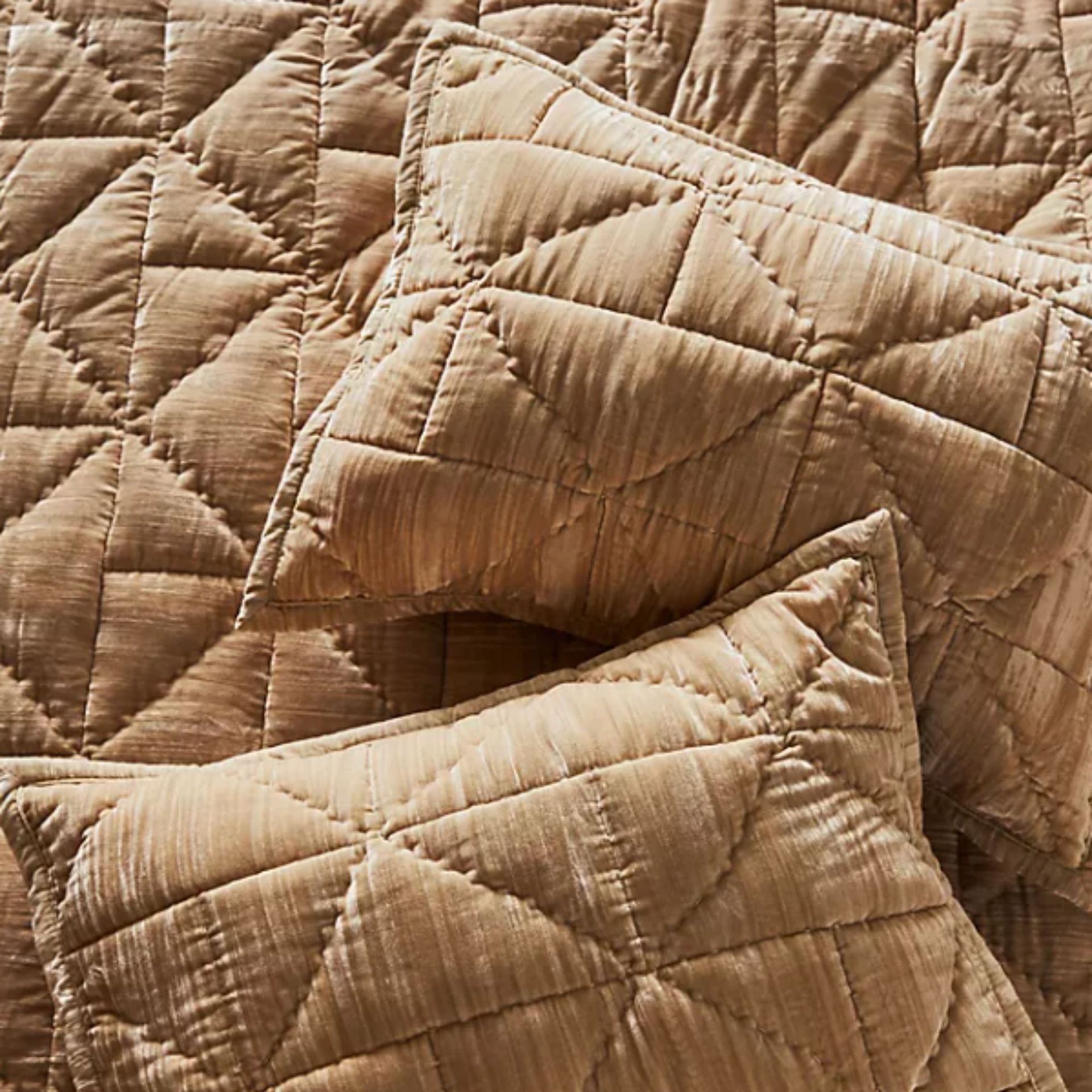 2
Anthropologie Plush Crushed Velvet Quilted Shams, Set of 2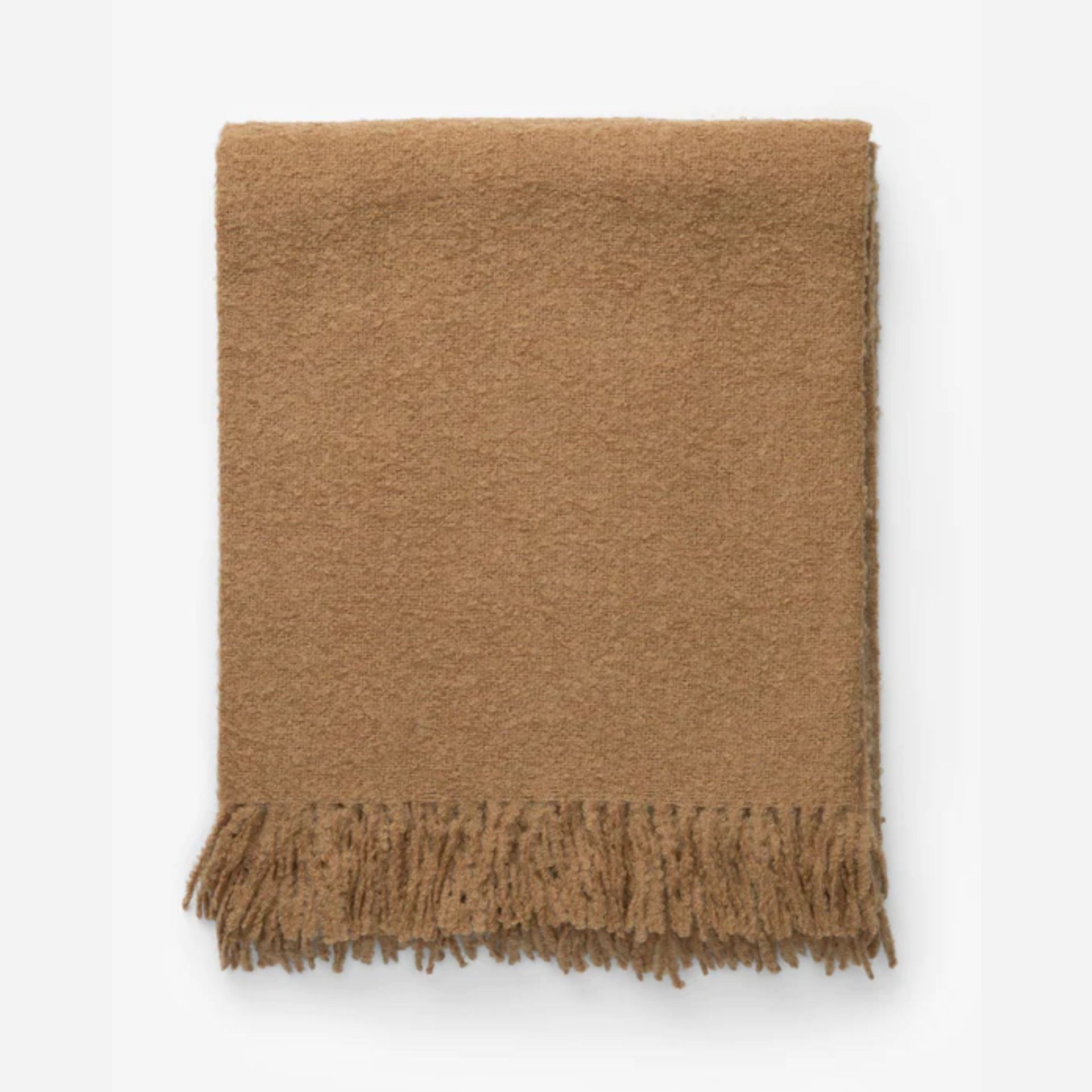 3
McGee & Co. Hadlee Boucle Throw
---
For the colder months that lie ahead, we have lots more winter decor ideas to give you some inspiration to ensure your home is as cozy as possible; from warming scents to decorating with color.
link