The Malibu 'hideaway' home of actress Sarah Paulson is the ultimate comforting space – displaying a refined take on the cottagecore trend – but it's the clever space-optimizing design that interior design experts are admiring most. 
Designed by interior designer Amy Kehoe, the bedroom is offset from the main living space with a fabric curtain in place of a door, allowing for privacy without a harsh divide that could result in the 500-square-foot space feeling boxed in. 
'The introduction of a curtain to divide the bed from the living and dining space is a smart move in terms of spatial planning,' explains expert interior designer Nicholas Kaiko. 'It provides an immediate solution to the challenge of delineating separate functions within what is a small space. By opting for a curtain rather than a solid wall or divider, there's an inherent flexibility.'
Nicholas Kaiko, founder of Kaiko Design Interiors, is a highly sought-after interior designer based in Sydney, Australia. With over a decade of experience in the interior design industry, Nic has honed his skills as an interior architect and decorator, working on luxury hotels and high-end residential projects both locally and internationally.
Interior designer Rudolph Diesel agrees that this is a smart solution for a small house such as this, explaining: 'The curtain that divides the bed from the living and dining area is a masterful design choice. It offers privacy within the bedroom without creating a sense of confinement, maintaining the open and airy ambiance of the space.'
'The play of light from the high windows further enhances this sense of airiness, casting beautiful beams that make the room feel more expansive than its square footage suggests' says Diesel. 
Rudolph Diesel is the founder of Rudolph Diesel Interiors, a property marketing and design house based in West London. He has Public Relations qualifications and a BBA in marketing and branding. He is the principal interior designer for prestigious property development firms throughout London.
Not only is it the unique room divider that the design experts admire, but they also comment on how effective the home's primary neutral color palette is in aiding the home in feeling bright. Diesel says of the white-colored walls: 'These lend an air of spaciousness and also serve as a canvas for the wondrous interplay of light within the space,' while Kaiko suggests they provide the perfect backdrop against the more saturated colors elsewhere in the home, saying: 
'The use of neutral tones mainly in the 'public spaces' like the kitchen and living spaces provides a calming backdrop. Against this, varying hues of pink, purple, and burgundy in the private spaces stand out but not overwhelmingly so. It is interesting to note that with the right choice of color, even a functional piece like a curtain can become a design statement.'
Shop Sarah's look
Feeling inspired by Sarah's quaint Malibu home? We've rounded up some similar homeware pieces for you to shop below to bring some cottagecore charm into your own home.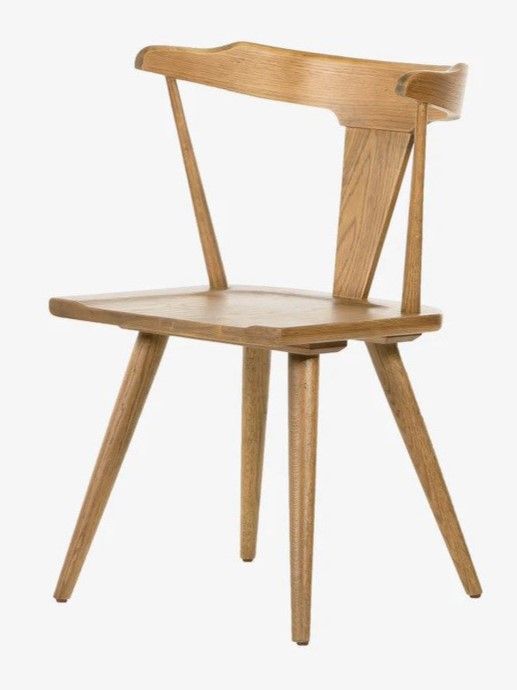 1
Crafted from a solid oak frame, this dining chair has an elegant shape that balances modern design with mid-century.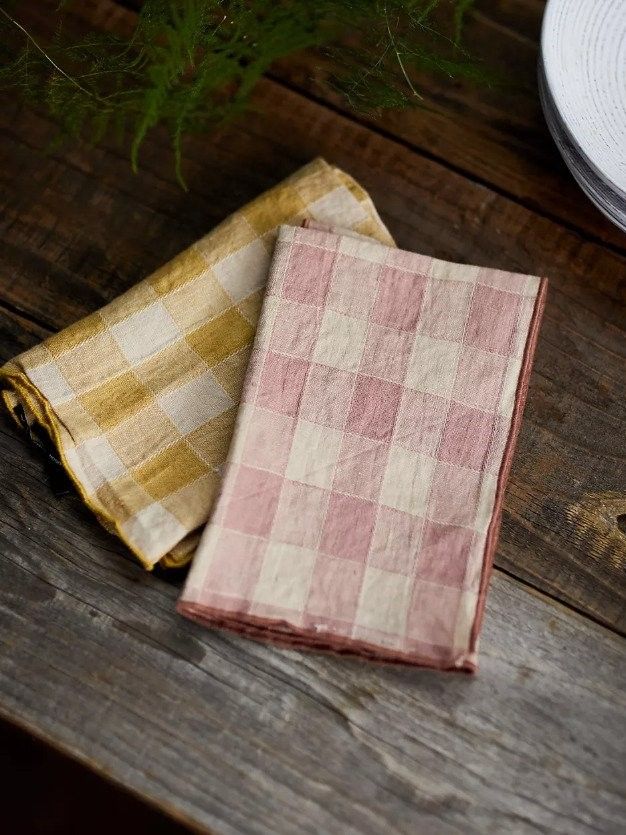 2
Anthropologie Plaid Napkin
Made from a linen and cotton blend, this napkin features a plaid pattern to capture a vintage and country look.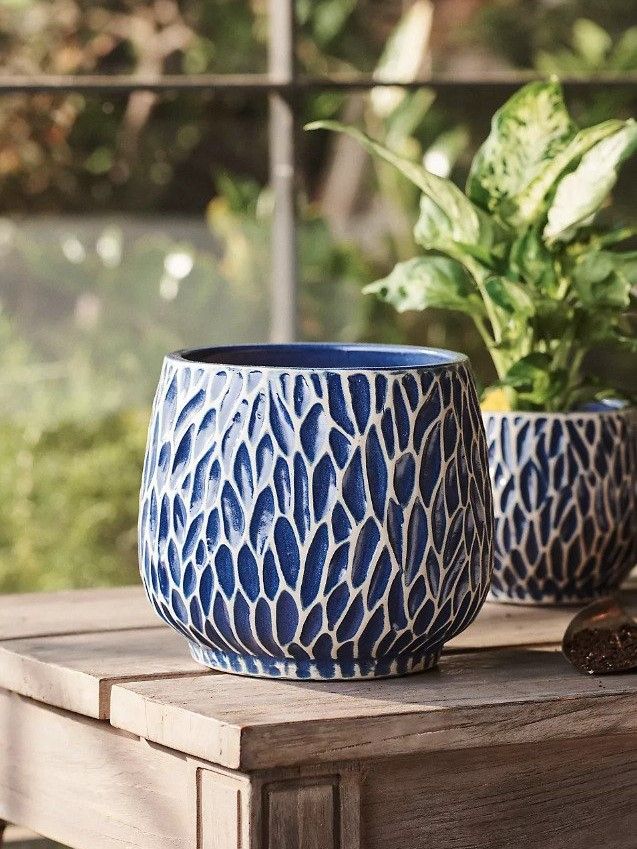 3
Anthropologie White Ridges Ceramic Planter
This blue ceramic planter is perfect for bringing a splash of color into the home. 
link