The world might be saturated with olfactory options, but the who's who of the glamour world have stayed loyal to a chosen few over the course of their careers. Whether you've a date night coming up or are looking to switch things up in your usual spritz routine, here's looking at a few celebrity-favourite perfumes.
Sweet, floral, spicy, or earthy – a scent can transport you to a field of daisies, a firewood cabin in the woods, or even a tropical island. It can also shape the way you're perceived – bubbly and young or elegant and bold. Naturally, your choice of spritz is quite critical, with several experts noting that every person wears fragrances differently. That said, considering a sea of bottles flood the market every year, testing each to single out the perfect option can quickly go from exciting to exhausting. A bankable alternative? Taking cues from the world's biggest names who've stayed true to their signature perfume, some even after years of experimentation. Best part? These come from the best in the fashion business, have withstood the test of time, and are not sponsored. Here's looking at a few celebrity-favourite perfumes that have won our hearts and olfactory senses.
Smell like the stars with these celebrity-favourite perfumes
Hermès 24 Faubourg Eau de Parfum – Princess Diana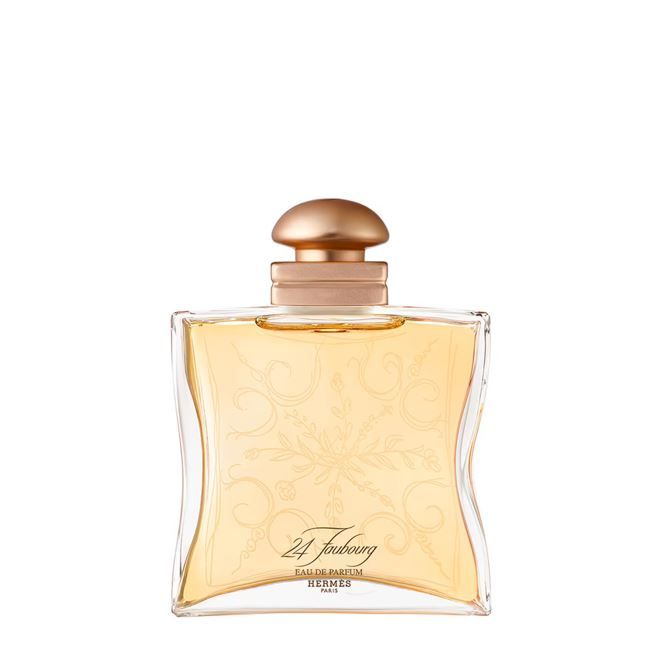 We're starting this list out with a touch of royalty. Princess Diana – known for her compassion and easy charm – reportedly never left for her palatial engagements without her Hermès 24 Faubourg Eau de Parfum. This is reminiscent of white flowers on a bright summer's day with notes of vanilla and sandalwood. This is the perfect option for a wedding or a date night, especially if you enjoy floral fragrances.
Price: INR 14,350 approx.

Buy Hermès 24 Faubourg Eau de Parfum here

TRUSSARDI Donna Eau de Parfum – Priyanka Chopra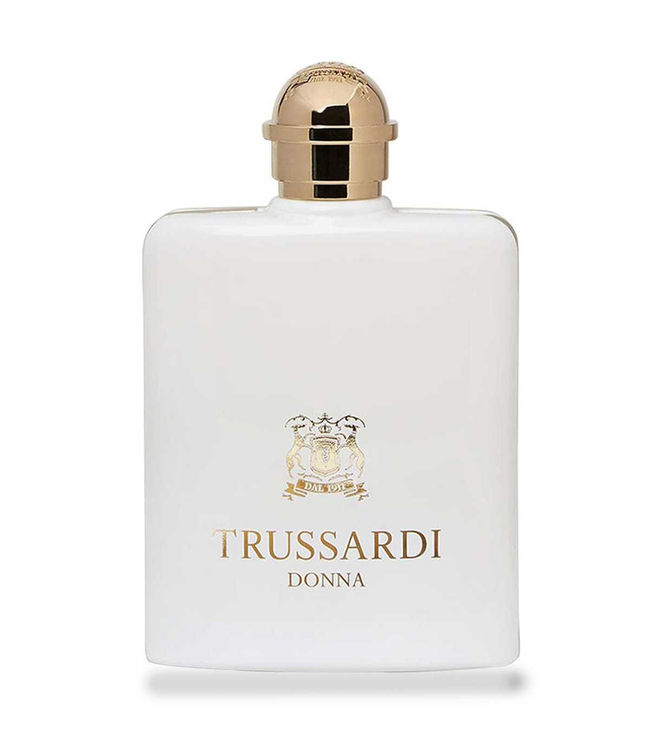 Former Miss World Priyanka Chopra has several accomplishments to her name – between being one of the highest-paid actresses in the world and several awards, including two National Film Awards. Her choice of fragrance only adds to this stellar reputation, boasting of great reviews by connoisseurs and consumers alike. Trussardi Donna Eau De Parfum is a feminine scent from Italy that has top notes of yuzu, cedrat, and orange blossom. The base notes of patchouli, sandalwood, vanilla, and water lily really round the fragrance out. Vibrant and refreshing, this is ideal for everyday wear. The elegant bottle design with gold accents also makes it a great gifting option.
Price: INR 5,000 approx.

Buy TRUSSARDI Donna Eau de Parfum here

DIOR Hypnotic Poison Eau De Toilette – Adele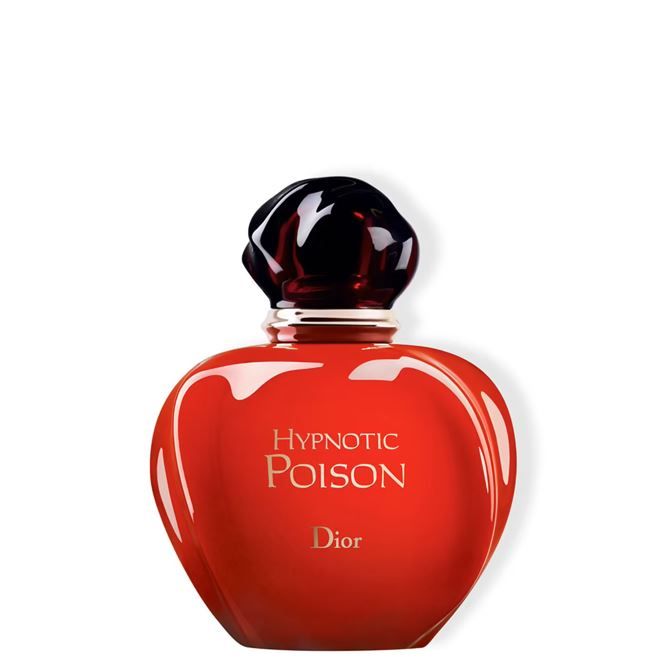 English pop and soul icon Adele 'rolls' with the best of the lot when it comes to fragrances (pun intended). Her choice of perfume is a classic Christian Dior Hypnotic Poison, which she's been spritzing on since she was a teenager. Feminine and bold, this fragrance comes with notes of Sambac jasmine, jacaranda, vanilla, musk, bitter almond, star anise, and sandalwood. At once bewitching and brazen, this is ideal for a date night with the girls or a special occasion. Best part? It's quite durable so you don't have to keep spritzing through the day. Interestingly, a few reports note that singer Madonna also has this perfume on her dresser.
Price: INR 7,900 approx.

Buy DIOR Hypnotic Poison Eau De Toilette here

The Dolce & Gabbana Light Blue – Anushka Sharma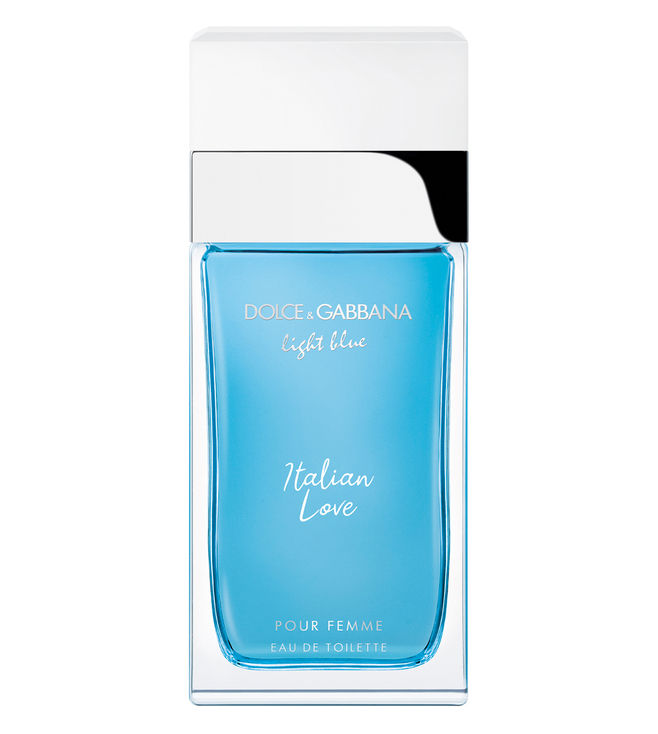 Actress Anushka Sharma is known to always put her best foot forward when it comes to fashion. The critically acclaimed actress keeps most of her choices and private life under wraps but her pick of fragrance is quite public – The Dolce & Gabbana Light Blue. Described as an aroma that channels sparkling summer days and evocative evenings. There's notes of lemon, blood orange, green apple, orange blossom, white musk, cedar, and white flowers to discover. This one's a breezy everyday wear – take it with you from a picnic in the garden to an evening soiree. We've picked a limited-edition Italian Love rendition to add to your collection – an elevated version of her favourite.
Price: INR 7,400 approx.

Buy The Dolce & Gabbana Light Blue perfume here

Jo Malone London Wood Sage & Sea Salt Cologne – Meghan Markle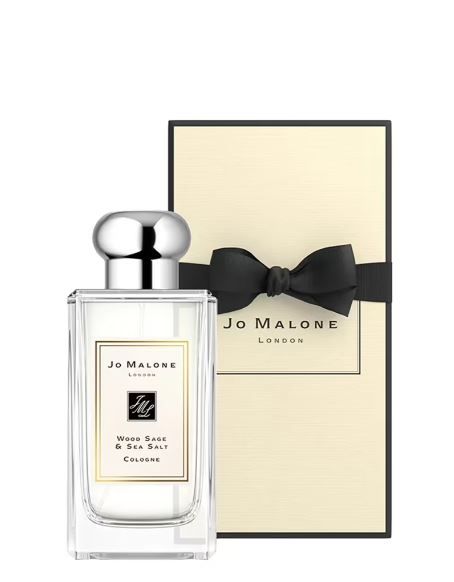 Former Duchess, award-winning actress, and philanthropist Meghan Markle has a vibrant, feminine approach to style. Prior to her royal engagements, she led a pretty public lifestyle – often sharing her fashion favourites on her blog 'The Tig.' It was there that she recommended Jo Malone London Wood Sage & Sea Salt Cologne. The fragrance is an escape to the beach, with notes of ambrette seed, sea salt, sage, red algae, and grapefruit. Fresh and complex, this is just as sophisticated as Markle and is a lovely natural choice for everyday wear. Since it's a cologne, it also pairs well with other fragrances.
Price: INR 4,800 approx.

Buy Jo Malone London Wood Sage & Sea Salt Cologne here

Clinique Happy – Aishwarya Rai Bachchan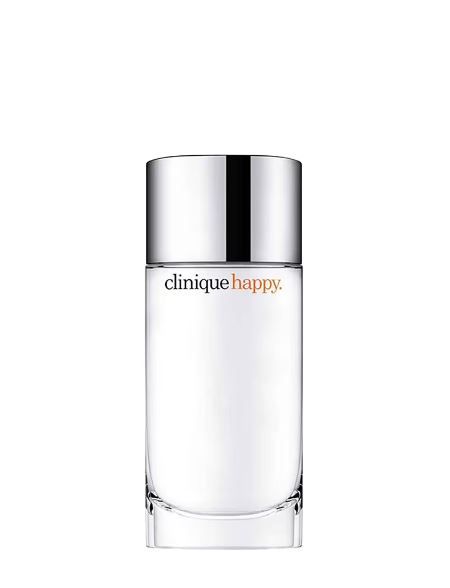 Once dubbed the most beautiful woman on earth, Aishwarya Rai Bachchan is no stranger to the spotlight. Through the course of her illustrious acting and modelling career, she's shared her beauty secrets and fashion favourites in multiple interviews. One choice that remained constant throughout is her preferred fragrance – a classic Clinique Happy. This refreshing scent is reminiscent of red grapefruit, bergamot, and spring mimosa. It will transport you to a summer's day at a garden and is ideal for everyday wear.
Price: INR 8,000 approx.

Buy Clinique Happy Perfume here

Flowerbomb by Viktor & Rolf – Taylor Swift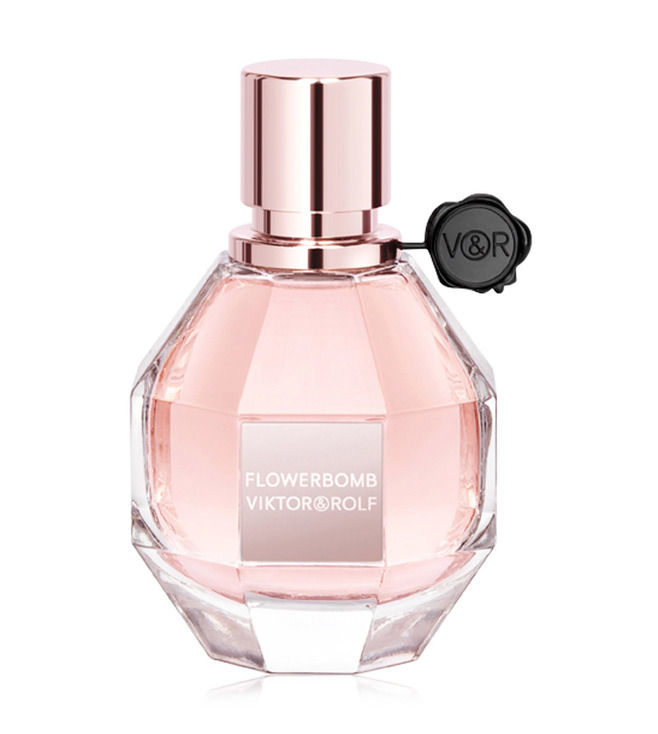 Pop icon, model, singer, songwriter Taylor Swift has an entire generation wrapped around her little fingers. Back-to-back best selling albums aside, the star has influenced several fashion and food trends. Naturally, her choice of fragrance is a highly-discussed subject. Of the many options on her dresser, a popular name is the Flowerbomb by Viktor & Rolf which he was reported to have sported all through her Red era. The scent is reminiscent of walking through a garden during spring, with notes of jasmine, osmanthus, rose, freesia, and orchid. It's also fruity with hints of citrus and musk. At once delicate and bold, this is a brunch fragrance if we ever sniffed one.
Price: INR 9,000 approx.

Buy VIKTOR&ROLF Flowerbomb here

Which of these celebrity-favourite options are you picking up on your next perfume haul?
All images: Courtesy Brands/Shutterstock

link