From designing kitchens to renovating resorts, this year's show has you covered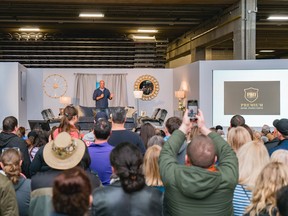 Reviews and recommendations are unbiased and products are independently selected. Postmedia may earn an affiliate commission from purchases made through links on this page.
Article content
When Bryan Baeumler takes the stage at the Vancouver Fall Home Show, he knows people will be interested in his experiences while living and renovating an abandoned resort in the Bahamas.
A frequent visitor to home trade shows, Baeumler has been Canada's reno expert since his first show Disaster DIY began airing in 2007. The HGTV star saw a further bump in his profile with Island of Bryan, a four-season show about Baeumler and his family's Herculean efforts to turn a run-down Caribbean property into a working resort.
Article content
"I'll talk about my experiences with business and filming and give people a peek behind the curtain," he said. "Obviously, everything people get to see is edited and not in real-time. And I'll talk about how I got started."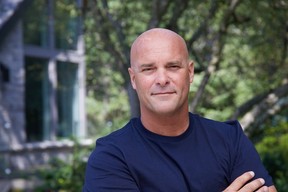 Baeumler is one of the several high-profile home improvement celebs coming to share advice and stories on the Sleep Country Main Stage at this year's Vancouver Fall Home Show. Local home and design experts include Jamie Banfield, Taylor Nomura, Julia Dilworth, and Graeme Huguet. Nutritionist and lifestyle blogger Tori Wesszer of Fraiche Living and Bruno Feldeisen of CBC's The Great Canadian Baking Show, will give cooking demonstrations. They're among hundreds of experts gathering at Vancouver Convention Centre West from Sept. 28 to Oct. 1 for the show.
"It's coming at the end of September, so you can assume that the mood is, 'Summer is gone; let's work toward Canadian Thanksgiving and the holidays,'" said Feldeisen. Feldeisen, onstage Sept. 29 and Sept. 30 at 4:30 p.m., says he plans on making both a sweet and savoury dish. Odds are the latter will be baby-back pork ribs.
Article content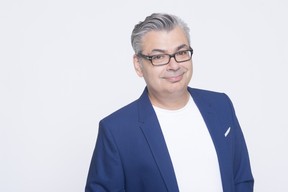 "If I do, there'll be some sweetness to it. I'll rub them with coffee and cocoa powder. And by adding butternut squash with a little spice, it tends towards more sweetness."
For dessert, the plan is to bake something classic.
And so there will be spice. There will be apple. There may even be pumpkin.
But with a twist.
"I don't want to go there just to make an apple pie," he said. "It's got to be more than that. People want something a bit unusual, something unique, something where they are awakened to the opportunity of what you can do with those items."
Tori Wesszer will give a presentation on Sept. 30 at 1 p.m. on easy-to-prepare nutritious meals.
Jamie Banfield, for one, is relieved not to be making anything this year. At a show two years ago, held at BC Place, the local home renovator participated by building a full cabin inside the venue. Recalling the project, he utters an expletive in amazement.
"We did the windows, the drywall, the roofing, the landscaping," said Banfield, who runs a Port Moody-based eponymous residential design team. "I'm like, wow, we did what in how many days?"
Article content
He'll leave the tools at home this year when he presents on Sept. 30 at noon and Oct. 1 at 1 p.m.
"We'll be talking about how to create a kitchen like a designer," he said.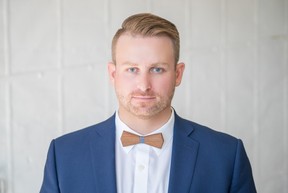 "It's a cliché to say that the kitchen is the heart of the home, but it is. People gather there. It's the birthplace of everything. It's where you store your food. It all comes from that space and bleeds into other areas. I think it's a good area for a homeowner to wrap their head around and then take the information and implement it however they want to."
On a similar track, Julia Dilworth says she is "excited to do a practical primer on renovating."
As business director with Vancouver design firm PlaidFox Studio, Dilworth interviews prospective clients about what they hope to achieve with their homes.
"So many people just have no idea where to even start," said Dilworth, onstage Sept. 30 at 5 p.m. and Oct. 1 at 2 p.m.
"Whether you buy a home and it needs renovating, or you want to build your own house, how do you do that? Where do you start? Renovations are so interesting to me because there are so many things you can do, even small-scale, that can make such a big difference and have an impact on your home and how you enjoy it every day. Renovations are just kind of magic."
Article content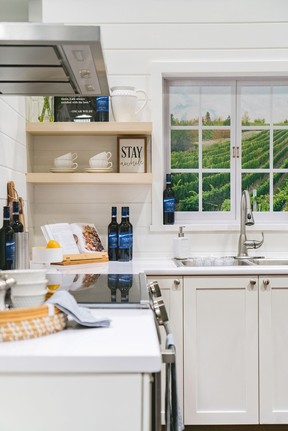 Of course, for anyone considering renovating a run-down resort, Baeumler will answer any questions. But he's also happy to share his knowledge with those working on more modest endeavours.
"I love to interact with the crowd and meet people and talk to them about the projects they're working on," said Baeumler, who will be onstage Sept. 28 at 6 p.m. and Sept. 29 at 3 p.m.
"And I really like to dig deep into where the real value of real estate is and the decisions people need to make to build real value in their homes. It's not what the market typically says. It's not the cosmetics. It's not how big it is. I talk to people a lot about that, and where the development and building market should go, and what decisions they can responsibly make as consumers in considering the environment."
New Show Features
This year's Vancouver Fall Home Show includes a few new features, including one for the pet lovers out there.
Presented in partnership with Langley non-profit Furever Freed Rescue Society, Paws for a Cause is the show's first adoption centre. Attendees will be able to meet dogs up for adoption.
Article content
Additionally, a charitable doggy fashion show, Haute Dog, will showcase some of these critters on the runway. Haute Dog takes place Sept. 30 at 2 p.m. on The Sleep Country Main Stage, presented by HGTV Canada and the Vancouver Sun.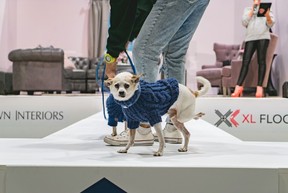 Once you've decided on a canine, you can get all the info you need on building a better doghouse—or fixing up your home—from Ask an Expert, presented by Baeumler Approved. Baeumler Approved connects homeowners with contractors, tradespeople people and home service providers from across Canada.
And how are you going to arrange all your doggy knickknacks and photos? Why, just look to Vancouver-based Taylor Reiko Designs for inspiration. The local design firm is offering Shelf Life, a display of one shelf designed in three ways.
The Vancouver Fall Home Show runs from September 28 to October 1 at the Vancouver Convention Centre West.
Vancouver Fall Home Show: Bryan Baeumler on the challenges of building an island resort

Vancouver Fall Home Show: Multifunctionality is key to maximizing small spaces

Vancouver Fall Home Show: Bruno Feldeisen and Tori Wesszer share fall cooking and kids' lunch-prep tips

Vancouver Fall Home Show: Program helps homeowners connect with the right contractor

Vancouver Fall Home Show: All stacked up to be stylish

Vancouver Fall Home Show: 10 must-see makers at the Got Craft Market
link